Leukemia
Overview
The Ultimate Guide to Cancer: DIY Research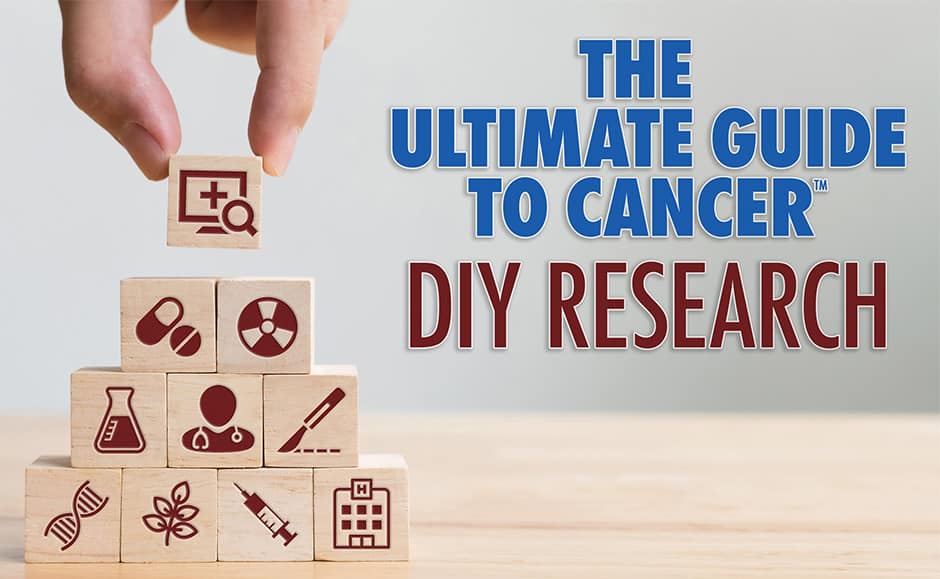 This guide from Ralph Moss, PhD, BCCT advisor and leading chronicler of integrative cancer treatments, shows you how to use four of the main tools that doctors use to decide on the best cancer treatments. It will help you learn why some cancer treatments that look good in clinical trials may not work for "real world" patients. It will help you answer two questions that the doctor may be hesitant to answer in the detail you need to decide about treatment:
What are my chances of actually living longer if I take your treatment?
What are the likely side effects, and how long will they last?
Our goal is to help you live as well as you can for as long as you can using the optimal combination of conventional, complementary and integrative therapies and approaches. Here you'll find resources for leukemia. You can also use the search box in the upper right corner of every page or go to Search Therapy Summaries and search for your cancer.
Learn More
A starting place for the science and conventional therapies:
National Cancer Institute:
Cancer.net:
Clinical Practice Guidelines
National Comprehensive Cancer Network:

Professional Guidelines (Login required):
Guidelines for Patients:
Integrative Programs, Protocols and Medical Systems
Advocacy and Support Groups
National Comprehensive Cancer Network: Advocacy and Support Groups; select chronic lymphocytic leukemia, leukemia and lymphoma or another topic of interest from the dropdown menu.
More Information
Enter your comments or questions below.
Comments (1)
i AM A "cancer survivor." I am surviving leukemia. I put cancer survivor in quotes because i want to do more. I was diagnosed with AML by the good folks at a New York City hospital in 2016. I chose to be treated in a clinical trial offered by the MD Anderson Cancer Center here in Houston. It is working. I have been "cancer free," "in remission" for 2 years now. I am still being treated at MD Anderson. My wife has become my loving caretaker and my son and daughters my incredible support. So far, I am a very lucky man. However, the cancer never really leaves you even if the docs get it out. You think about it every day, regardless of how you are feeling. Sometimes there are good days. Other days are painful (either physically or emotionally or both). There's never a day that goes by when you don't think about it, and the question of whether or not it (the cancer) will strike again, maybe somewhere else in the body, maybe fatally. You learn to live with this. I learn to live with this. It's a kind of mindfulness that becomes part of your daily (and nightly) lifestyle. That's part of the equipment I take with me to survive. Anyone who has experienced the devastating affects of chemotherapy (both psychologically and physically) knows what I'm writing about. It's your new "baggage." You have to carry it. It's now part of you. Taking this responsibility into your hands helps you to cope more effectively. If you are lucky, as I am, to have a 24/7 support system made up of family, friends, and outstanding medical personnel, then life can be (and will be) good. I am a 71 year old white male who hopes to live a longer and more productive life; cancer survivors know cancer never really goes away, but it can be treated and it can be taken out of your body. I know this for a fact because it happened to me. I wish you all -- cancer patients and caretakers -- the very best of luck in your fight against this insidious, despicable disease.
-- end quip comments -->