Acupuncture and Acupressure
Author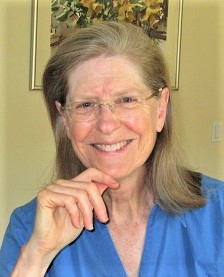 Nancy Hepp, MS, BCCT Project Manager

Reviewer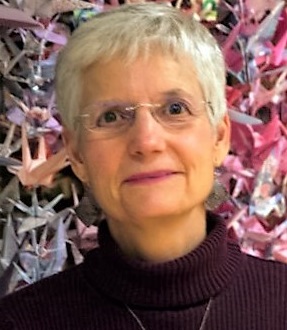 Laura Pole, RN, MSN, OCNS, BCCT Senior Researcher
Last updated November 6, 2020.
Also known by these names
Acustimulation
Electroacupuncture
Manual acupuncture
Key Points
Acupuncture is a component of traditional Chinese medicine that is widely practiced in Western medicine.
Acupuncture and acupressure treatments stimulate designated points on the body with fine needles, pressure, or electricity.
BCCT's interest in these therapies is in their success in treating symptoms related to cancer and treatments, especially pain, nausea and vomiting.
Acupuncture is recommended by the Society for Integrative Medicine and the American College of Chest Physicians for symptom management.
Acupuncture is generally safe, well tolerated and cost-effective. A few side effects are noted, and some medical conditions may make acupuncture inappropriate.
Acupuncture is widely available, and many conventional physicians refer patients for acupuncture therapy.
Acupuncture is an ancient Chinese therapy that has generally become widely accepted in Western medicine. The World Health Organization published an extensive review of evidence in 2002 concluding that acupuncture is an effective treatment for many diseases, symptoms or conditions, including pain and other cancer symptoms.1
Treatment involves stimulation of one or more designated points on the body with needles (acupuncture), pressure (acupressure), or electricity (electroacupuncture, EA).
Clinical Practice Guidelines
Chronic Pain
The 2016 American Society of Clinical Oncology clinical practice guideline for management of chronic pain in survivors of adult cancers concluded that benefits of acupuncture outweigh harms, although evidence quality is low. The guidelines give a weak recommendation for acupuncture to manage chronic pain.2
Breast Cancer
In the 2009 Society for Integrative Oncology clinical practice guidelines, "acupuncture is strongly recommended as a complementary therapy when pain is poorly controlled, when side effects from other modalities are clinically significant, when chemotherapy-induced nausea and vomiting (CINV) are poorly controlled, or when reducing the amount of pain medicine becomes a clinical goal. Acupuncture may also have a role in reducing xerostomia [dry mouth]."3
Lung Cancer
2013 clinical practice guidelines from the American College of Chest Physicians recommended acupuncture or related techniques as an adjunct treatment option for lung cancer patients with these conditions:6
Treating the Cancer
Working against cancer growth or spread, improving survival, or working with other treatments or therapies to improve their anticancer action
Lab and Animal Evidence
Managing Side Effects and Promoting Wellness
Managing or relieving side effects or symptoms, reducing treatment toxicity, supporting quality of life or promoting general well-being
Quality of Life
A 2019 systematic review and meta-analysis found that acupuncture improved quality of life in cancer patients.8 However, a 2019 study found that administering acupuncture during chemotherapy did not improve quality-of-life scores in breast cancer patients.9 Improved quality of life in an uncontrolled pilot study of ultrasound acupuncture for colorectal cancer patients;10 a related clinical trial is investigating the effectiveness and safety.11
Anxiety or Depression
A 2018 clinical study compared relaxing acupressure, stimulating acupressure and usual care in breast cancer survivors. The study found significantly improved depressive symptoms for both acupressure treatments over usual care, with relaxing acupressure showing the most benefit. Both acupressure groups were associated with greater improvements in anxiety than usual care.12
Cognitive Impairment
Acupuncture led to improvements in attention, memory and subjective cognitive function in cancer survivors with insomnia, with evidence this was due to improvement in insomnia symptoms.13
Dry Mouth (Xerostomia)
Preliminary evidence suggests acupuncture may be effective in reducing xerostomia with breast cancer14 and head and neck cancer.15 Acupuncture-like transcutaneous electrical nerve stimulation (ALTENS) may also be effective.16
Fatigue
A 2018 meta-analysis concluded that "acupuncture had a marked effect on fatigue in cancer patients, regardless of concurrent anti-cancer treatment, particularly among breast cancer patients."17
Hot Flashes
A randomized placebo control trial of women with breast cancer experiencing bothersome hot flashes found that electroacupuncture (EA) produced the greatest reduction in hot flashes with fewer adverse events than daily gabapentin. EA was also associated with the longest duration of effect 16 weeks after study treatment completion.18
A 2010 review of treatments for hot flashes in men after prostate cancer found preliminary evidence of benefit from acupuncture.19
Ileus and Bowel Function
In a randomized study of postoperative ileus (obstruction of the ileum or other part of the intestine) after colorectal cancer resection, patients receiving simo decoction (SMD, a traditional Chinese medicine) and acupuncture for five consecutive days following surgery experienced significantly shorter hospital stays, shorter times to first flatus and shorter times to defecation than patients receiving another intervention or no intervention.20
Nausea and Vomiting
Cancer patients reported reduced nausea following acupuncture treatment.21 Randomized trials showed evidence of reduced nausea and vomiting with electroacupuncture after thoracic surgery.22 Acupuncture enhanced the effectiveness of ondansetron in reducing nausea, vomiting, abdominal distention and diarrhea in colorectal cancer patients receiving hyperthermic intraperitoneal chemotherapy after surgery.23
Pain
A 2019 meta-analysis found real (compared with sham) acupuncture was associated with reduced pain, and "acupuncture combined with analgesic therapy was associated with decreased analgesic use. However, heterogeneity lowered the level of certainty of the evidence."24 A 2020 review also found acupuncture and accupressure are effective in reducing pain.25
Peripheral Neuropathy
Cancer patients reported reduced neuropathy following acupuncture treatment.34
Small studies suggest that acupuncture improved peripheral nerve symptoms and function, lowered incidence of chemotherapy-induced peripheral neuropathy, and reduced the need to for symptom mitigation in colorectal cancer patients.35
Preliminary evidence suggests that acupuncture can relieve peripheral neuropathy in breast cancer survivors.36
Reduced toxicity to nerves from chemotherapy in an uncontrolled pilot study of ultrasound acupuncture for colorectal cancer patients;37 a related clinical trial is investigating the effectiveness and safety.38
Sleep Disruption
A 2017 review found acupuncture improved insomnia.39
A small randomized, sham-controlled study found no evidence of improved insomnia in women with ovarian cancer during chemotherapy.40
An uncontrolled study of patients with a variety of cancer types found improved sleep and improved quality of life with acupuncture.41
Stress
Cancer patients reported reduced stress following acupuncture treatment.42
Reducing Risk
Reducing the risk of developing cancer or the risk of recurrence
An important function of many integrative cancer therapy protocols is to alter the tumor microenvironment so that it is inhospitable to the development, growth and spread of cancer. Chronic inflammation, such as occurs when a wound doesn't heal, can lead to fibrosis, which can then contribute to cancer growth.
Optimizing Your Terrain
Creating an environment within your body that does not support cancer development, growth or spread
Electroacupuncture during laparoscopic radical rectectomy for rectal cancer decreased markers of inflammation after surgery.44
Access
Acupuncture has become widely but not universally available in hospitals and independent small practices. Conventional physicians and nurse practitioners often refer patients for acupuncture treatments. If your healthcare team cannot refer you to or recommend an acupuncturist, an internet search may locate one nearby. BCCT encourages you to check licensing and certification of acupuncturists before scheduling.
Cautions
Acupuncture is generally safe, well tolerated, and cost-effective. However, some adverse effects are experienced by up to 10 percent of patients, although some studies report a much lower number.45 and others a higher number.46 Effects may include these:
Patients are advised to find fully qualified, licensed and certified acupuncturists. Many conventional physicians make referrals to such acupuncturists.
Patients with any of these conditions may be advised not to engage in treatments:47
Pregnancy
Lymphedema (in the affected limb)
Pacemaker use
Low platelet count or other severe clotting disorder
An unstable spine
Neutropenia
According to the Society for Integrative Oncology clinical practice guidelines for integrative therapies in breast cancer care, "electroacupuncture should not be used in patients with a pacemaker or implantable defibrillators and that special attention is required when treating patients who are pregnant, have seizure disorders, or are disoriented."48
Integrative Programs, Protocols and Medical Systems
Programs and protocols
Traditional systems
Non-cancer Uses of Acupuncture or Acupressure
BCCT has not reviewed the effectiveness of this therapy for non-cancer uses.
Acupuncture
Osteoarthritis of the knee
Chronic neck pain
Chronic headache
Fibromyalgia symptoms
Low back pain
Bell's palsy
High blood pressure
Hot flash severity in postmenopausal women
Depression symptoms
Reducing stroke risk in patients with traumatic brain injury
Allergic rhinitis
Allergic asthma
Smoking cessation
Adjunct to standard treatment for dyspnea on exertion
Autologous hematopoietic stem cell transplantation for autoimmune disorders and other non-cancer diseases and disorders
Peripheral neuropathy due to diabetes, AIDS and other non-cancer conditions
Electroacupuncture
Stress urinary incontinence
Improving reproductive outcomes in women following in vitro fertilization
Polycystic ovary syndrome (PCOS)
Chronic prostatitis/chronic pelvic pain
Procedural anxiety in patients undergoing lithotripsy
Reducing postoperative nausea and vomiting
Acupressure
Preprocedural anxiety in children
This summary draws from the Memorial Sloan Kettering Cancer Center's About Herbs, National Cancer Institute's Acupuncture (PDQ®), Ottawa Integrative Cancer Centre's Evidence-Based Monographs: Acupuncture, CAM-Cancer's The Summaries, and other sources as noted.
More Information
Memorial Sloan Kettering About Herbs: Acupuncture
National Cancer Institute: Acupuncture (PDQ®)
National Center for Complementary and Integrative Health: Acupuncture: In Depth
CAM-Cancer:
Ottawa Integrative Cancer Centre Evidence-Based Monographs: Acupuncture
Acumedicine.Acupuncture.pc website Cancer Care page: in three videos on this page, Kevin Mutschler, LAc, demonstrates several acupressure techniques for relieving various symptoms
Mayo Clinic: Tests and Procedures: Acupuncture
Moss Reports (purchase required): Select from the list of cancers down the left side of the page for a report describing uses of conventional, complementary, alternative and integrative therapies related to that cancer. Ralph Moss is among the most knowledgeable and balanced researchers of integrative cancer therapies. The cost of his Moss Reports is not negligible, but many patients find them of considerable value. Moss is also available for consultations.
World Health Organization: Acupuncture: Review and Analysis of Reports on Controlled Clinical Trial (2002)
Clinical Trials:
For healthcare professionals:
Gurdev Parmar and Tina Kaczor: Textbook of Naturopathic Oncology
University of Arizona Andrew Weil Center for Integrative Medicine: Integrative Pain Management Series
Dawn Lemanne and Victoria Maizes: Advising Women Undergoing Treatment for Breast Cancer
BCCT, KNOW Oncology and Ottawa Integrative Cancer Centre: Patient Education Brochures
Block KI, Block PB, Gyllenhaal C: Integrative Treatment for Colorectal Cancer
National Cancer Institute: Cancer Pain Control: Support for People with Cancer
Barbara MacDonald, ND, LAc: The Breast Cancer Companion: A Complementary Care Manual: Third Edition
The New School at Commonweal: Dwight McKee, MD: 40 Years Practicing Integrative Cancer Medicine, Part 2
National Cancer Institute at the National Institutes of Health: PDQ® Cancer Information Summaries
Raymond Chang, MD: Beyond the Magic Bullet: The Anti-Cancer Cocktail
Donald I. Abrams, MD, and Andrew T. Weil, MD: Integrative Oncology, 2nd Edition
Neil McKinney, BSc, ND: Naturopathic Oncology, 3rd Edition
Lise Alschuler, ND, FABNO, and Karolyn Gazella: The Definitive Guide to Cancer, 3rd Edition
Keith I. Block, MD: Life over Cancer: The Block Center Program for Integrative Cancer Treatment
Memorial Sloan Kettering Cancer Center: Integrative Medicine Education & Training Programs
Carole O'Toole and Carolyn B. Hendricks: Healing outside the Margins: The Survivor's Guide to Integrative Cancer Care
National Cancer Institute: Complementary and Alternative Medicine for Health Professionals
Gary Deng, MD, PhD: Complementary Therapies for Pain Management
Jonathan Simon: Acupuncture in Cancer Care
Michael Lerner: Choices In Healing: Integrating the Best of Conventional and Complementary Approaches to Cancer
National Cancer Institute: Office of Cancer Complementary and Alternative Medicine
Ting Bao, MD: The Role of Integrative Therapy in Cancer Care
Enter your comments or questions below.
Comments (0)
-- end quip comments -->