Fermented Wheat Germ Extract
Author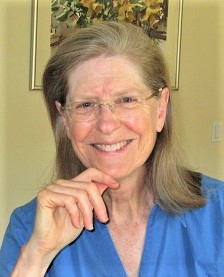 Nancy Hepp, MS, BCCT Project Manager

Reviewer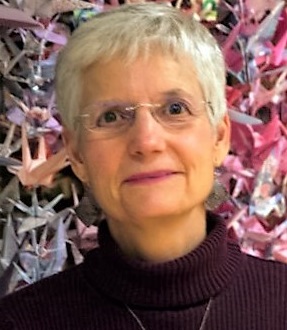 Laura Pole, RN, MSN, OCNS, BCCT Senior Researcher
Last updated November 30, 2020.
Also known by these names
Brand names include Avemar, Avé, AvéULTRA, AWGE, Metatrol and OncoMAR
FWGE
MSC
Wheat germ extract
Key Points
Before using this therapy, consult your oncology team about interactions with other treatments and therapies. Also make sure this therapy is safe for use with any other medical conditions you may have.
Fermented wheat germ extract (FWGE) is a dietary supplement.
BCCT interest in FWGE derives from its anticancer and anti-metastatic effects across several types of cancer.
FWGE has enhanced the effectiveness of tamoxifen treatments in estrogen receptor-positive breast cancer cells.
FWGE has reduced some chemotherapy-related side effects.
Side effects and adverse events are uncommon and usually mild. Some patients should not use FWGE.
Fermented wheat germ extract (FWGE) is a dietary supplement sold as brand names including Avemar, Avé, AvéULTRA, AWGE, Metatrol and OncoMAR.
Treating the Cancer
Working against cancer growth or spread, improving survival, or working with other treatments or therapies to improve their anticancer action
Clinical Evidence
Improved response to chemotherapy and radiotherapy, extending both progression-free survival and overall survival, even in advanced stages in melanoma1
Improved progression-free and overall survival in high-risk melanoma patients when added to treatment with dacarbazine in a pilot study2
Improved progression-free and overall survival in people with colorectal cancer treated with radical surgery plus radiotherapy and/or chemotherapy3
Lab and Animal Evidence
Managing Side Effects and Promoting Wellness
Managing or relieving side effects or symptoms, reducing treatment toxicity, supporting quality of life or promoting general well-being
Clinical Evidence
In all, evidence to date is positive but not rigorous for improvements in side effects and quality of life:
Improved quality of life9 and improved or reduced side effects of conventional treatment10 in limited clinical trials
Improved quality of life with lung cancer patients receiving chemotherapy and/or radiotherapy in a small study11 and with people with non-small cell lung cancer receiving chemotherapy12
Improved physical functions, emotional functions, global state of health, nausea and vomiting, insomnia and constipation in breast cancer patients in a small study13
Improved quality of life in head and neck cancer patients when added to standard therapy14
Reducing Risk
Reducing the risk of developing cancer or the risk of recurrence
Optimizing Your Terrain
Creating an environment within your body that does not support cancer development, growth or spread
Clinical Evidence
Improved immunity in pediatric patients undergoing chemotherapy18
Lab and Animal Evidence
Cautions
FWGE is not recommended for use by pregnant and nursing women, patients with sensitivity to gluten, those with fructose intolerance, or patients with organ or tissue transplants.
Because FWGE may have estrogen-receptor activity, if you have an estrogen-dependent cancer (some breast, ovarian or uterine cancer) and are thinking about taking FWGE, consult with a licensed provider who is knowledgeable and experienced with using this supplement in cancer.
Access
Fermented wheat germ extract supplements are widely available.
Dosing
BCCT does not recommend therapies or doses, but only provides information for patients and providers to consider as part of a complete treatment plan. Patients should discuss therapies with their physicians, as contraindications, interactions and side effects must be evaluated. Levels of active ingredients of natural products can vary widely between and even within products. See Quality and Sources of Herbs, Supplements and Other Natural Products.
Dosage recommendations are available from these sources:
Integrative Programs, Protocols and Medical Systems
Non-cancer Uses of FWGE
FWGE has been used in treatment for heart disease as well as systemic lupus erythematosus (SLE), an autoimmune disease. BCCT has not reviewed the effectiveness of this therapy for non-cancer uses.
More Information
Enter your comments or questions below.
Comments (0)
-- end quip comments -->