Hyperthermia
Authors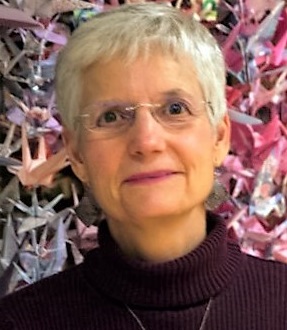 Laura Pole, RN, MSN, OCNS, BCCT Senior Researcher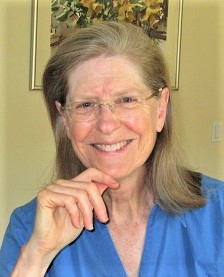 Nancy Hepp, MS, BCCT Project Manager

Reviewers
Gurdev Parmar, ND, FABNO, founder and medical director, and Sarah Soles, MSc, ND, of Integrated Health Clinic, Fort Langley, BC, Canada
Last updated September 27, 2021.
Also known by these names
High-intensity focused ultrasound (HIFU)
Hyperthermic intraperitoneal chemotherapy (HIPEC)
Hyperthermic intrathoracic chemotherapy (HITHOC)
Loco-regional hyperthermia
Radiofrequency ablation
Whole-body hyperthermia
Perfusional hyperthermia
Key Points
Before using this therapy, consult your oncology team about interactions with other treatments and therapies. Also make sure this therapy is safe for use with any other medical conditions you may have.
Hyperthermia uses heat to treat cancer by killing the cancer cells

directly,

destroying nearby blood vessels,

and stimulating an immune response against the tumor.

Hyperthermia may be used either through local or regional application or by heating the whole body.
It is often combined with cytoreductive surgery, radiation and/or chemotherapy.
Hyperthermia treatment is recommended for certain cancers in the National Comprehensive Cancer Network's Clinical Practice Guidelines in Oncology.
Hyperthermia is widely available in Europe and some other areas, but not as readily in the United States. We provide guidance on finding a center for treatment.
Aside from the ablative techniques, hyperthermia carries a few risks of side effects, but these are usually relatively minor and quickly resolved.
Hyperthermia uses heat, such as from many forms of electromagnetic energy, to treat cancer by heating tumors. Heat may be used either through local or regional application or by heating the whole body.
"The Food and Drug Administration (FDA) has approved hyperthermia for use in the treatment of cancer when combined with radiation therapy for the palliative management of certain solid surface and subsurface malignant tumors that are progressive or recurrent despite conventional therapy."1
Types of Hyperthermia Treatments
Local or Regional Hyperthermia
Local hyperthermia is used to heat a small area, such as a tumor, using very high temperatures—40.5°C to 42.5°C (105°F to 109°F) for 1 to 1½ hours. Thermal ablation, a form of local hyperthermia, uses even higher temperatures (55°C/131°F). These temperatures can kill cancer cells directly, destroy nearby blood vessels and sensitize tumors to chemo- and radiotherapies.
Various forms of energy can produce the heat:
High intensity focused ultrasound, referred to as HIFU or focused ultrasound, uses ultrasound waves
Radiofrequency ablation, or RFA, uses high-energy radio waves
Capacitive radiofrequency hyperthermia uses low-energy radio waves
Microwaves
In regional hyperthermia, an organ, limb, body cavity or other body part is heated. The temperatures used may not be hot enough to destroy the cancer cells outright, and heat may be combined with chemotherapy or radiation therapy.2
Hyperthermic Intraperitoneal Chemotherapy
Hyperthermic intraperitoneal chemotherapy (HIPEC) is a type of loco-regional hyperthermia that involves infusing and circulating warmed anticancer drugs in the peritoneal cavity (abdomen) for a specified time. HIPEC is typically done with cytoreductive surgery (CRS) in cancers that have metastasized to the peritoneal cavity. These metastases are called peritoneal carcinomatosis.
The National Cancer Institute considers HIPEC experimental in the treatment of patients with high-grade serous ovarian cancers.
Hyperthermic Intrathoracic Chemotherapy (HITHOC)
Hyperthermic intrathoracic chemotherapy (HITHOC) is the chest counterpart of HIPEC—warmed anticancer drugs are infused and circulated in the chest cavity. HITHOC is used to treat various pleural malignancies.
Whole-Body Hyperthermia
Whole-body hyperthermia is used to treat metastatic cancer that has spread throughout the body.
Whole-body hyperthermia seems to activate anticancer components of the immune system as well as "raise the levels of cell-killing compounds in the blood."6 According to the National Cancer Institute, "Whole-body hyperthermia is used to treat metastatic cancer that has spread throughout the body. This can be accomplished by several techniques that raise the body temperature to 107-108°F, including the use of thermal chambers (similar to large incubators) or hot water blankets."7 Whole-body hyperthermia is also used to amplify immune responses in the body against cancer while decreasing the cancer cells' ability to suppress or evade immune responses.8
Many centers use this therapy as a complement to other cancer treatments rather than as a stand-alone treatment. For example, whole body hyperthermia is often used alongside chemotherapy to enhance drug delivery, mainly by increasing the transport of chemotherapy drugs into cells and improving the movement of oxygenated blood to poorly oxygenated tumor tissues.9

Whole-body hyperthermia is considered an investigational therapy. No whole-body hyperthermia equipment is approved for use in treating cancer in the US, although centers do offer this treatment internationally.
Clinical Practice Guidelines
The US National Comprehensive Cancer Network cites an indication for intraperitoneal chemotherapy for patients with low-volume residual disease after surgical debulking for stage II or III invasive epithelial ovarian or peritoneal cancer.10
Treating the Cancer
Working against cancer growth or spread, improving survival, or working with other treatments or therapies to improve their anticancer action
Clinical Evidence
The use of hyperthermia alone (across the various types) has resulted in complete overall response rates of 13 percent. "Significant improvement in clinical outcome has been demonstrated for tumours of the head and neck, breast, brain, bladder, cervix, rectum, lung, esophagus, vulva and vagina, and also for melanoma."11 Benefits have included remarkably higher (complete) response rates, improved local tumour control rates, better palliative effects and/or better overall survival rates. No increase in radiation toxicity has been found when used with radiotherapy.12
Loco-Regional Hyperthermia
Substantial evidence indicates that loco-regional hyperthermia sensitizes tumor cells to chemotherapy and radiation and improves outcomes such as local tumor control and overall survival. Studies and clinical trials in these cancer types have showed improved outcomes:
Bladder Cancer
Brain Cancer
Breast cancer
Cervical Cancer
Colorectal Cancer
Esophageal Cancer
Head and Neck Cancers
Liver and Bile Duct Cancers
Lung Cancer
Melanoma
Pancreatic Cancer
Prostate Cancer
Sarcoma
Stomach Cancer
Loco-regional hyperthermia has also been used with bone metastases46 and peritoneal carcinomatosis.47
Hyperthermic Intraperitoneal Chemotherapy (HIPEC)
Hyperthermic Intrathoracic Chemotherapy (HITHOC)
Whole-Body Hyperthermia
Lab and Animal Evidence
Managing Side Effects and Promoting Wellness
Managing or relieving side effects or symptoms, reducing treatment toxicity, supporting quality of life or promoting general well-being
A study compared adding near infrared whole-body hyperthermia to standard multimodal rehabilitation for patients with fibromyalgia. Adding the hyperthermia treatment improved both sensory pain and affective pain (feelings of unpleasantness and emotions associated with future prospects). Few side effects were noted, all of which resolved within 30 minutes.88
Access
Finding a Center for CRS/HIPEC Therapy
Some resources and strategies to try (BCCT does not endorse or recommend any of these centers):
A 2016 article lists some centers in the US and Internationally which perform this procedure in high volume (see table 5) and provides criteria for determining if a surgeon/team/center is proficient in doing this procedure.89
All forms of hyperthermia are widely available in German cancer clinics, some Mexican clinics, Austria and also from some individual practitioners. Local and regional hyperthermia is being used in the US, particularly for prostate cancer. Ralph Moss, in his Moss Reports, provides information on its use at Cancer Treatment Centers of America, University of California San Francisco UCSF) and the Orange County Immune Institute. At UCSF, hyperthermia is combined with radiation therapy to treat prostate cancer. Local and regional hyperthermia are also being used in Canada particularly in integrative oncology clinics.
Cautions
The American Cancer Society notes that "Local hyperthermia can cause pain at the site, infection, bleeding, blood clots, swelling, burns, blistering, and damage to the skin, muscles, and nerves near the treated area." Bolus pressure has also been reported.94 Oncology Nurse Advisor provides further cautions:95
Most normal tissues are not damaged during hyperthermia if the temperature remains under 111°F. However, due to regional differences in tissue characteristics, higher temperatures may occur in various spots. This can result in burns, blisters, discomfort, or pain. Perfusion techniques can cause tissue swelling, blood clots, bleeding, and other damage to the normal tissues in the perfused area; however, most of these side effects are temporary. Whole-body hyperthermia can cause more serious side effects, including cardiac and vascular disorders, but these effects are uncommon. Diarrhea, nausea and vomiting are commonly observed after whole-body hyperthermia.
The development of "hot spots" is more likely if sensation is lacking in the area and the treatment is not adjusted. Dehydration is also possible with hyperthermia. Sarah Soles, ND, at the Integrated Health Clinic in British Columbia, has told BCCT they don't see gastrointestinal symptoms nor dehydration very often. More commonly, short-term peripheral edema (swelling) can result from the use of intravenous saline and dextrose during the treatment.
Integrative Programs, Protocols and Medical Systems
Image from Nullfy from mullfy.com! at Creative Commons
More Information
General Hyperthermia Resources
Loco-regional Hyperthermia
Hyperthermic Intraperitoneal Chemotherapy
Other Types of Hyperthermia
More from Our Resources Database
Enter your comments or questions below.
Comments (0)
-- end quip comments -->