Qigong
Author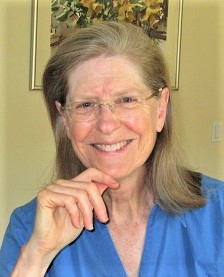 Nancy Hepp, MS, BCCT Project Manager

Reviewer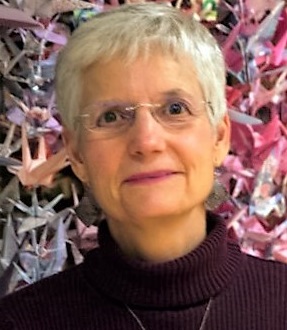 Laura Pole, RN, MSN, OCNS, BCCT Senior Researcher
Last updated May 17, 2021.
Also known by these names
Chi gung
Ch'i kung
Qi gong
Key Points
Qigong an ancient Chinese practice using breathing techniques, gentle movement and meditation.
The goal is to cleanse, strengthen and circulate the life energy (qi).
BCCT's interest in qigong derives from research showing benefits regarding symptoms of cancer and treatments, including fatigue, sleep difficulty, depression and pain.
Qigong is generally considered safe.
Classes and videos are widely available.
Qigong is most likely beneficial across a wide range of cancers, even though research to date may focus on only a few cancer types.
Qigong, pronounced "chee-gung", is an ancient Chinese practice consisting of a combination of movement, self-massage, meditation and breathing. The word qigong is a combination of qi (life-force, energy, creativity, consciousness, breath, function) and gong (cultivation or practice over time).1
Clinical Practice Guidelines
Highlighted Video
Physician and author Cynthia Li, MD, demonstrates a simple qigong exercise that promotes healing.
How Does Qigong Differ from Tai Chi?
A discussion of the differences between qigong and tai chi is located on our Mind-Body Approaches page.
2009 evidence-based clinical practice guidelines for integrative oncology conclude that therapies based on a philosophy of bioenergy fields are safe and may provide some benefit for reducing stress and enhancing quality of life. Only limited evidence is available regarding their efficacy for symptom management, including reducing pain and fatigue. The Society for Integrative Oncology gives a strong recommendation for these therapies:4
For reducing anxiety: grade 1B (strong recommendation, moderate-quality evidence)
Managing Side Effects and Promoting Wellness
Managing or relieving side effects or symptoms, reducing treatment toxicity, supporting quality of life or promoting general well-being
As with other mind-body approaches, assessing the effectiveness of qigong in addressing cancer symptoms can be challenging due to the difficulty in creating controls and placebo conditions.6
A 2017 review and meta-analysis of 22 studies involving both qigong and tai chi (another movement and meditation therapy) found these results after three to 12 weeks of training and practice:7
Significant improvement in fatigue
Significant improvement in sleep difficulty
Significant improvement in depression
Significant improvement in overall quality of life
A statistically non-significant trend was observed for improvement of pain
Cautions
Qigong is generally considered safe.
Access
Qigong is available as classes, on video or online. Many hospitals, wellness centers and other health-related facilities offer qigong classes.
Integrative Programs, Protocols and Medical Systems
Programs and protocols
Traditional systems
Non-cancer Uses of Qigong
BCCT has not reviewed the effectiveness of this therapy for non-cancer uses.
Arthritis
Bell's palsy
Chronic pain
Depression
Fibromyalgia
Heart disease
Hypertension
Interstitial cystitis/bladder pain syndrome
Mechanical neck disorders
Menopause symptoms
Parkinson's disease
Physical fitness, including resting heart rate, strength and balance
Pulmonary dysfunction
Sleep difficulties
Stroke prevention
Type 2 diabetes
Note: BCCT has not conducted an independent review of research of qigong. This summary draws from CAM-Cancer and other sources as noted.
Highlighted Video

Brian Bouch discusses integrative oncology, part 1
More Information
Enter your comments or questions below.
Comments (0)
-- end quip comments -->