Reiki
Key Points
Reiki is a Japanese technique for stress reduction and relaxation.
Practitioners consider restricted flow of Ki (energy) in the body to be the precursor to disease.
In cancer care, reiki tends to be used as a palliative or supportive therapy.
Noting the methodological limitations highlighted in reviews, we list available research documenting effects of reiki in people with cancer.
Reiki is not believed to have the potential to cause serious direct harm
Authors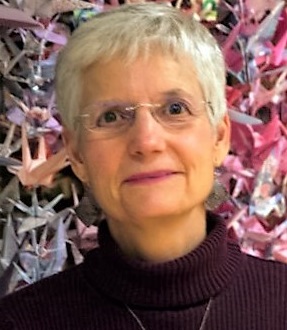 Laura Pole, RN, MSN, OCNS, BCCT Senior Researcher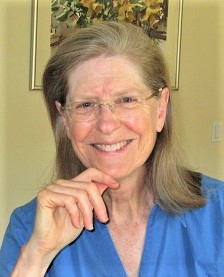 Nancy Hepp, MS, BCCT Project Manager

Last updated August 20, 2021.
The International Center for Reiki Training describes reiki:1
A Japanese technique for stress reduction and relaxation that also promotes healing. It is administered by "laying on hands" and is based on the idea that an unseen "life force energy" flows through us and is what causes us to be alive. If one's "life force energy" is low, then we are more likely to get sick or feel stress, and if it is high, we are more capable of being happy and healthy.
"The word reiki is made of two Japanese words:2
Rei which means 'God's Wisdom or the Higher Power'
Ki which is 'life force energy'
Reiki is compatible with all other healing modalities—conventional and alternative—and is not a religious practice.
Clinical Practice Guidelines
2009 evidence-based clinical practice guidelines for integrative oncology conclude that therapies based on a philosophy of bioenergy fields are safe and may provide some benefit for reducing stress and enhancing quality of life. Only limited evidence is available regarding their efficacy for symptom management, including reducing pain and fatigue. The Society for Integrative Oncology gives a strong recommendation for these therapies:6
For reducing anxiety: grade 1B (strong recommendation, moderate-quality evidence)
Managing Side Effects and Promoting Wellness
Managing or relieving side effects or symptoms, reducing treatment toxicity, supporting quality of life or promoting general well-being
According to CAM-Cancer "Only a few studies of reiki have been published; most have methodological limitations and are thus not conclusive."8
TRC's Natural Medicines Database also concludes that although insufficient reliable evidence is available to rate reiki's effectiveness, preliminary clinical studies suggest that the therapy can have positive effects, including reducing fatigue, improving quality of life, reducing pain, improving depression and improving stress.9
Cautions
According to CAM-Cancer, "reiki is not believed to have the potential to cause serious direct harm."33
Integrative Programs, Protocols and Medical Systems
Programs and protocols

Overall integrative cancer plan for balancing the body through symptom relief and enhancing the innate ability to heal

Alschuler & Gazella complementary approaches34
McKinney protocols35

Treatment-related fatigue
Symptom management for cancer in general
Improvement of biophysical markers in cancer
As a natural medicine to alleviate side effects, restore real health and create healing conditions
Commentary
In his book Naturopathic Oncology, Neil McKinney, ND, lists reiki as one of the leading remedies he uses in his integrative cancer care plans. He prefers the traditional Usai method. He notices that his patients receiving reiki make dramatic physical and emotional shifts. He says that it is particularly helpful in reducing radiation and/or chemotherapy-induced fatigue. He emphasizes that reiki is compatible with all other healing modalities—conventional and alternative—and is not a religious practice.36
This summary draws primarily from the CAM-Cancer and TRC Natural Medicines websites and Neil McKinney's book, plus other sources as noted.

More Information
Enter your comments or questions below.
Comments (0)
-- end quip comments -->