Yoga (Hatha)
Also known by these names
Ananda yoga
Anusara yoga
Ashtanga yoga
Bikram yoga
Integral yoga
ISHTA (Integrated Science of Hatha, Tantra, and Ayurveda)
Iyengar yoga
Jivamukti yoga
Kali Ray TriYoga
Kripalu yoga
Kundalini yoga
Phoenix Rising Yoga Therapy
Power yoga
Sivananda yoga
Svaroopa yoga
Tibetan yoga
Viniyoga
Vinyasa yoga
White Lotus yoga
For information on the most common types of yoga, see Yoga Medicine's Types of Yoga: A Guide to the Different Styles.
Key Points
Yoga involves regulated breathing, moving through various postures and stretches, and meditation to achieve physical and emotional health benefits.
BCCT's interest in yoga is in its ability to reduce stress; improve quality of life and sleep and reduce fatigue, joint pain and hot flashes in cancer patients and survivors.
Yoga's risks are generally low, but there are some medical conditions that may preclude its practice.
Many hospitals, clinics and other health facilities offer yoga classes.
Author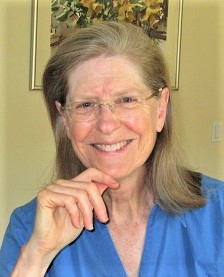 Nancy Hepp, MS, BCCT Project Manager

Reviewer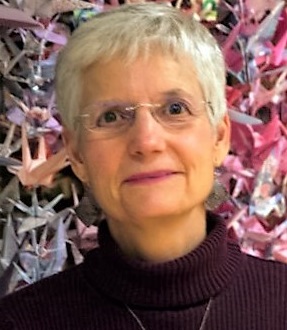 Laura Pole, RN, MSN, OCNS, BCCT Senior Researcher
Last updated October 6, 2021.
Hatha yoga is an ancient East Indian movement practice and discipline that is part of the larger system of yoga. It has been practiced for thousands of years, with many different styles evolving over the centuries. Hatha yoga involves regulated breathing, moving through various poses (asanas) and stretches, and meditation to achieve physical and emotional health benefits.
Clinical Practice Guidelines
2009 evidence-based clinical practice guidelines for integrative oncology: Mind-body modalities are recommended as part of a multidisciplinary approach to reduce anxiety, mood disturbance, chronic pain, and improve quality of life. Yoga is listed as one of the mind-body modalities.1
Optimizing Your Body Terrain
Lower markers of inflammation with yoga compared to controls or baseline in a review of RCTs and other trials not specific to cancer2
Managing Side Effects and Promoting Wellness
Managing or relieving side effects or symptoms, reducing treatment toxicity, supporting quality of life or promoting general well-being
Clinical Evidence
Evidence shows yoga can reduce stress, increase a sense of well-being, improve quality of life, and impart more restful sleep in both newly diagnosed and long-term cancer survivors. Yoga has also reduced fatigue, joint pain and the number of hot flashes a patient experiences, while also increasing vigor. These effects have been found with specific cancers:
Improved quality of life in breast cancer patients undergoing radiation therapy
Increased forced expiratory volume in non-small cell lung cancer patients
Cautions
Yoga involves movement and balance, and novices are highly recommended to practice under the supervision and guidance of a certified professional, preferably one trained in the needs of cancer patients. Cancer patients may experience bone loss, lymphedema (or the risk of), neuropathy and other conditions as a result of cancer treatments, and so some poses may need to be altered to reduce risk of injury. See these sources for more information:
Adverse events are rare, and a few medical conditions may make yoga inappropriate. Hatha yoga involves many different subtypes, and one among them is likely more suited for those with any specific physical limitations you may have. We advise cancer patients interested in beginning yoga to consult their physicians and find yoga teachers trained in yoga for cancer patients.
Access
Many hospitals, clinics and other health facilities offer yoga classes. Yoga studios are available widely throughout the US and much of the rest of the world. Videos and online sources are also available.
Integrative Programs, Protocols and Medical Systems
Programs and protocols
Traditional systems
Commentary
Yoga instructor Alaina Sadick Goss, Smith Center for Healing and the Arts, January 24, 2018:
Choosing a class: It's important to understand that not all yoga classes are therapeutic or helpful to people with illness or in recovery. Look for classes that are focused on cancer recovery specifically if there is something offered in your community or at a local hospital. Other good alternatives might be classes that are specifically designated as "gentle" or "therapeutic," but you'll want to discuss your specific needs and situation with your teacher and your physicians to make sure you're in a class that is safe for you. Chair yoga can also be a fantastic option.
Choosing a teacher: Some teachers keep updated listings and information on The Yoga Alliance website, so it can be a good source for finding teachers or studios by location. You can search for "cancer" as a keyword to find people who may have specific training. In general, teachers with more experience and education will be better able to keep you safe and offer a class that is beneficial to your healing. A good designation to look for is "E-RYT" which denotes over 1000 teaching hours or RYT 500 which designates at least 500 hours of training have been completed, but direct experience or training with working with people with cancer may be even more important.
Helpful poses: Learn about the different poses, how to properly practice them, and their more general benefits at Yoga Journal. Though every situation is different, and doctors should be consulted before yoga is practiced, these poses are typically very helpful for people living with or being treated for cancer
Legs up the wall: boosts immune function, highly relaxing and helpful if insomnia is an issue, helps reduce swelling in the legs, feet, and ankles, helps reduce anxiety
Cat/cow: very easy to perform, has a relaxing effect as breath and body connect, great for nervous system function and spine health
Child's pose: restful, relieves anxiety
Downward dog: can help with digestion, invigorating, empowering
Tree pose (near a wall): grounding, helps with bone health, helps to refine balance in the body and calm the mind
Home resources
Yoga Nidra means Yoga of Sleep. It's a restorative practice that can be done at home, in bed, or even in a hospital room. It's incredibly restorative and healing. Some studies have shown that it boosts immune function. Without a doubt it can be immensely helpful for reducing stress and helping the body to rest and heal. Some studios offer yoga nidra classes, which would be appropriate for most people undergoing cancer treatment. You can also download yoga nidra practices to follow at home on iTunes. It's okay just to choose a teacher with a voice that is soothing to you. One leader in the practice is Richard Miller.
Non-cancer Uses of Yoga
BCCT has not reviewed the effectiveness of this therapy for non-cancer uses.
Carpal tunnel syndrome
Irritable bowel syndrome
Asthma
Drug-resistant epilepsy
Weight maintenance
Diabetes
Migraines
Low back pain
Depression
Anxiety
Arthritis
Post-traumatic stress disorder
Paroxysmal atrial fibrillation
Chronic obstructive pulmonary disease (COPD)
Note: BCCT has not conducted an independent review of research on yoga. This summary draws from the Memorial Sloan Kettering Cancer Center's About Herbs and CAM-Cancer Summaries, plus other sources as noted.
Highlighted Video

Brian Bouch discusses integrative oncology, part 1
More Information
Memorial Sloan Kettering Cancer Center's About Herbs: Yoga
CAM-Cancer Summaries: Yoga
Anticancer Fund: Yoga
Alschuler LN, Gazella KA. The Definitive Guide to Thriving after Cancer: A Five-Step Integrative Plan to Reduce the Risk of Recurrence and Build Lifelong Health. Berkeley, California: Ten Speed Press. 2013.
Dhruva, A. "Ayurveda and yoga for cancer supportive care" in

Abrams DI, Weil AT.

Integrative Oncology. 2nd Edition

.

New York, NY: Oxford University Press. 2014.

Lemole G, Mehta P, McKee D. After Cancer Care: The Definitive Self-Care Guide to Getting and Staying Well for Patients with Cancer. New York, New York: Rodale, Inc. 2015.
Ornish Lifestyle Medicine Program for Prostate Cancer
Smith Center for Healing and the Arts: Shanti's Yoga CD
Cancer Research UK: Yoga
Many free or subscription online yoga videos are available. The Moffitt Cancer Center provides a free series of short video sessions: Gentle Yoga for people with cancer
Integration Restoration Institute website: Find a Teacher
Yoga Journal
Yoga styles and finding a good fit:
Safety and adapting yoga for cancer patients and survivors:
Gurdev Parmar and Tina Kaczor: Textbook of Naturopathic Oncology
Dawn Lemanne and Victoria Maizes: Advising Women Undergoing Treatment for Breast Cancer
Translational Behavioral Medicine: Frontiers in Mindfulness and other Complementary & Integrative Approaches in Behavioral Medicine
Lee Majewski: Coping with Cancer: A Journey to a New Life
Block KI, Block PB, Gyllenhaal C: Integrative Treatment for Colorectal Cancer
National Cancer Institute: Cancer Pain Control: Support for People with Cancer
The New School at Commonweal: Dwight McKee, MD: 40 Years Practicing Integrative Cancer Medicine, Part 1
Donald I. Abrams, MD, and Andrew T. Weil, MD: Integrative Oncology, 2nd Edition
Lise Alschuler, ND, FABNO, and Karolyn Gazella: The Definitive Guide to Cancer, 3rd Edition
Keith I. Block, MD: Life over Cancer: The Block Center Program for Integrative Cancer Treatment
Memorial Sloan Kettering Cancer Center: Integrative Medicine Education & Training Programs
Lorenzo Cohen and Alison Jefferies: Anticancer Living: Transform Your Life and Health with the Mix of Six
National Cancer Institute: Office of Cancer Complementary and Alternative Medicine
Michael Lerner: Choices In Healing: Integrating the Best of Conventional and Complementary Approaches to Cancer
Enter your comments or questions below.
Comments (0)
-- end quip comments -->