Copper Chelation
Authors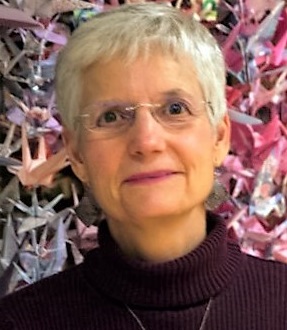 Laura Pole, RN, MSN, OCNS, BCCT Senior Researcher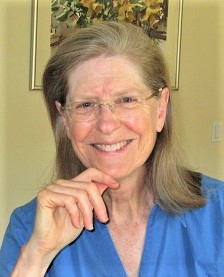 Nancy Hepp, MS, BCCT Project Manager

Last updated November 23, 2020.
Also known by these names
Key Points
Before using this therapy, consult your oncology team about interactions with other treatments and therapies. Also make sure this therapy is safe for use with any other medical conditions you may have.
Copper promotes angiogenesis (formation of new blood vessels in our bodies).
Researchers are finding that copper chelation promotes tumor dormancy and helps prevent relapse, especially among women with triple-negative breast cancer.
Chelating drugs require a prescription and carry a risk of side effects.
Copper is a trace element tightly regulated within our bodies. One of copper's functions is to promote angiogenesis (formation of new blood vessels), meaning it can also promote malignant angiogenesis, enabling tumor growth, invasion and metastasis.
Excess copper is a potent oxidant, causing the generation of harmful reactive oxygen species (ROS) in cells, a known driver of cancer development and growth.1 Serum copper levels have been found to be significantly increased in stomach, large intestine and lung solid neoplasias.2 Copper levels further increase with disease progression and decline with remission.3
Over the years, researchers have studied how and whether removing copper from the body through a process called "chelation" affects tumor angiogenesis. It has been studied in advanced and refractory cancers, including metastatic chondrosarcoma, mesothelioma and kidney and liver cancers.4
Several chelating agents work to reduce copper levels:5
Tetrathiomolybdate (TM)
D-penicillamine (DPA or D-PEN)
Tetraethylenetetraamine (TETA or trientine)
Nitrilotriacetic acid (NTA)
8-Hydroxyquinolines chelate copper and other metals.
Some chelators have been taken off the market due to side effects.6
Treating the Cancer
Highlighted Video
BCCT advisor Brian Bouch, MD, discusses copper chelation for cancer care.
Working against cancer growth or spread, improving survival, or working with other treatments or therapies to improve their anticancer action
Clinical Evidence
Brain Cancer
D-Pen has been effective in removing copper and reducing ceruloplasmin levels in phase 2 trial in glioblastoma.8
Breast Cancer
Colorectal Cancer
Esophageal cancer
No association between decreased level of ceruloplasmin with recurrence-free survival or overall survival in patients with resectable, locally advanced esophageal cancer13
Kidney Cancer
Prostate Cancer
Unspecified Advanced or Metastatic Cancer
Lab and Animal Evidence
Reducing Risk
Reducing the risk of developing cancer or the risk of recurrence
Copper chelation with TM reduced relapse.27
Optimizing Your Terrain
Creating an environment within your body that does not support cancer development, growth or spread
Access
TM must be compounded by a trained compounding pharmacist based on your doctor's prescription. In compounding, "ingredients are mixed together in the exact strength and dosage form required by the patient."30 TM has a short shelf life, so it is provided in one- to two-month supplies. The first month of treatment requires higher doses and the cost is about $275. After that, monthly maintenance supply costs about $200 to $235. At the time of this writing, TM is not covered by insurance. Ceruloplasmin testing is necessary while you are on TM, and testing may not be covered by insurance plans.
Pharmacy Solutions in Michigan is a compounding pharmacy that compounds TM. Their contact number is 877-797-6567.
Cautions
Chelating drugs require a prescription, carry a risk of side effects and should be taken only as directed by a qualified healthcare professional who will monitor their use.
Chelation with TM may promote breast cancer stem cells, potentially leading to recurrence.31
Integrative Programs, Protocols and Medical Systems
BCCT is aware of several reputable integrative oncologists seeing positive responses to using copper chelation in patients with advanced solid tumors.
Commentary
Naturopathic oncologist and BCCT advisor Jen Green, ND, FABNO, and BCCT senior researcher Laura Pole, RN, MSN, OCNS, July 15, 2019: Zinc and copper are inversely related: as zinc levels increase, copper levels decrease. A higher copper-to-zinc ratio is associated with an increased risk of some cancers, likely because copper levels increase with angiogenesis. The situation is often exacerbated by zinc depletion from chemotherapy, malabsorption, head radiation or chronic diarrhea (all common in cancer patients). Zinc is important for white blood cell function, so I (Dr. Green) am a fan of zinc supplementation.
High doses of zinc can lower copper levels, and it is used in lowering copper levels in Wilson's disease. To our knowledge it has not been used alone in clinical trials to reduce copper levels in people with cancer. I (Dr. Green) have tried high-dose zinc with molybdenum to lower copper levels in my patients, and that strategy is able to get ceruloplasmin to the low end of the normal range. However, to actually get ceruloplasmin into the 8 to 17 mg/dL range (below normal range) that was used in the Cornell study in triple negative breast cancer survivors, one has to use TM. Thankfully, TM is still currently available from one pharmacy in the US.
More Information
Enter your comments or questions below.
Comments (0)
-- end quip comments -->