Diindolylmethane
Authors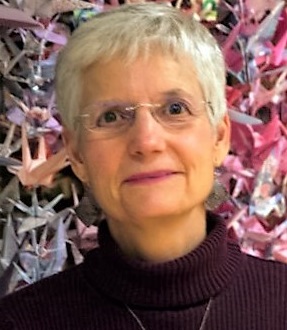 Laura Pole, RN, MSN, OCNS, BCCT Senior Researcher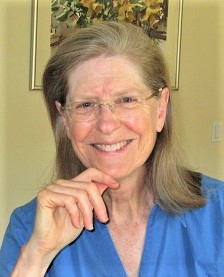 Nancy Hepp, MS, BCCT Project Manager

Last updated November 18, 2020.
Also known by these names
Key Points
Before using this therapy, consult your oncology team about interactions with other treatments and therapies. Also make sure this therapy is safe for use with any other medical conditions you may have.
DIM is a metabolite of indole-3-carbinol (I3C), a compound found in cruciferous vegetables.
DIM is taken to reduce risks of cancer or cancer recurrence.
BCCT's interest in DIM derives from lab and animal studies in which DIM has anti-inflammatory, antiproliferative and chemopreventive effects or which suggest DIM might enhance the effect of some chemotherapy drugs.
In limited human studies, DIM may favorably alter estrogen metabolism, and it also may inhibit androgen receptors.
DIM can cause side effects or react with some prescription drugs. Caution and medical supervision are advised.
DIM, a glucosinolate, is produced in the stomach when digesting cruciferous vegetables that contain indole-3-carbinol (I3C):
Broccoli
Cauliflower
Brussels sprouts
Cabbage
Kale
DIM is also available as a nutritional supplement. Raymond Chang, MD, FACP, advises taking a supplement with a light meal to enhance absorption.1
Treating the Cancer
Working against cancer growth or spread, improving survival, or working with other treatments or therapies to improve their anticancer action
Clinical Evidence
In patients taking tamoxifen for breast cancer, daily DIM promoted favorable changes in estrogen metabolism and circulating levels of sex hormone-binding globulin. However, use was associated with decreases in tamoxifen metabolites, including endoxifen. DIM's impact on the clinical benefit of tamoxifen is unknown.2
Lab and Animal Evidence
Reducing Risk
Reducing the risk of developing cancer or the risk of recurrence
Lab and Animal Evidence
Lab and animal studies suggest that DIM might help reduce the risk of various types of cancer, especially breast,,8 cervical, prostate and uterine. DIM has complex interactions with estrogen, which may explain some of its benefit in cancer. It also inhibits testosterone and androgen-receptor activity.
Cautions
Although DIM is considered relatively nontoxic, comprehensive safety studies have not been completed. DIM can cause side effects and drug interactions. Consult with your pharmacist for interactions, and discuss using DIM with your doctor.
Preliminary evidence indicates that DIM may attenuate the clinical benefit of tamoxifen; precaution guides that it should not be used during tamoxifen treatment..9
Access
DIM is widely available in food sources and in supplements.
Dosing
BCCT does not recommend therapies or doses, but only provides information for patients and providers to consider as part of a complete treatment plan. Patients should discuss therapies with their physicians, as contraindications, interactions and side effects must be evaluated. Levels of active ingredients of natural products can vary widely between and even within products. See Quality and Sources of Herbs, Supplements and Other Natural Products.
No optimal DIM dose in cancer prevention or treatment has been established. Dosage recommendations are available from these sources:
Integrative Programs, Protocols and Medical Systems
Non-cancer Uses of DIM
BCCT has not reviewed the effectiveness of this therapy for non-cancer uses.
Balancing hormone levels
Cervical dysplasia
Female sexual function
Male sexual function
Detoxification
Note: BCCT has not conducted an independent review of research of DIM. This summary draws primarily from the Memorial Sloan Kettering Cancer Center's About Herbs and The Lonestar Medical Group Health Library websites.
More Information
Enter your comments or questions below.
Comments (0)
-- end quip comments -->