Eating Well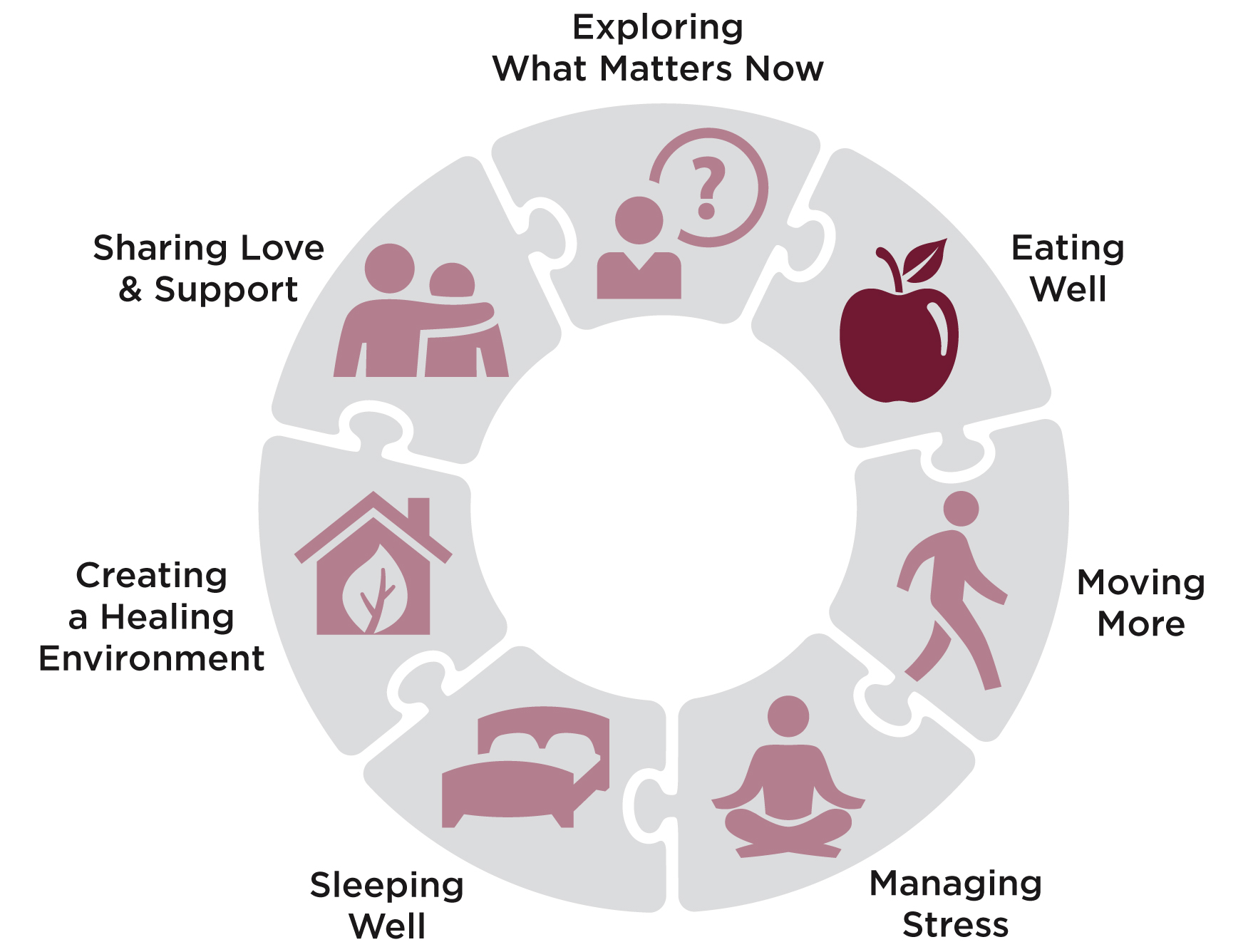 Key Points
Adapted from Block and Gyllenhaal's chapter: Nutritional Interventions in Cancer.1
A plant-based eating plan rich in vegetables, fruits, whole grains and small amounts of healthy fats, and also limiting red and processed meats, is recommended for people with cancer by most integrative oncology sources.
Avoid weight gain after a cancer diagnosis, for excess weight has many connections to cancer and other health risks.
Vegetables and fruits with high nutrient content and anticancer activities should be eaten regularly. These foods also assist with weight management.
Plant proteins, egg whites and fish are the safest protein sources for cancer patients.
Many soy foods appear to be safe for breast cancer patients, including patients with estrogen receptor-positive cancers, although the safety of soy isoflavone supplements is less certain.
Inflammation—a contributor to cancer development and growth—is promoted by animal fats and omega-6 fatty acids from plant sources. Instead, healthier omega-3 fatty acids should be emphasized.
To control glycemia and glycemic load, whole-grain products and also whole vegetables and fruits (instead of juices) are highly recommended over refined flours and added sugars, which probably should be limited or eliminated altogether.
Imbalances in the internal biochemical environment (soil) of the body can support cancer growth. Imbalances may be in oxidation, inflammation, glycemia, blood coagulation, immunity and stress chemistry. Laboratory tests can determine whether patients need specific counseling about an eating plan to address imbalances.
Antioxidant foods and supplements similar to whole foods in providing comprehensive and balanced antioxidant support are often recommended.
Alcohol's place in your eating plan needs to be evaluated, for even small amounts of alcohol consumed regularly increase the risk for certain cancers.
An integrative plan for eating well will also reduce the risk of cardiovascular disease, which can be as much of a risk as cancer recurrence for many people.
Authors
Laura Pole, RN, MSN, OCNS, BCCT Senior Researcher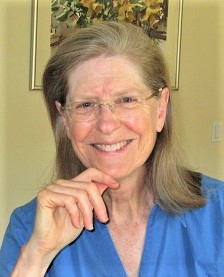 Nancy Hepp, MS, BCCT Project Manager
Reviewers
Rebecca Katz, MS, BCCT Advisor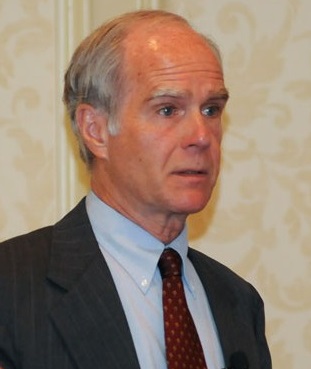 Ted Schettler, MD, MPH, BCCT Advisor
Last updated August 21, 2021
Eating well is one of the 7 Healing Practices—an aspect of your well-being that you have control over. Eating well means nourishing yourself with food that is not only healthy but delicious.
Of all the healing practices, eating well tends to be the one most often tried as either a complementary or alternative therapy for cancer. (See our Diets and Metabolic Therapies: Overview page for more guidance about using diet as an alternative cancer treatment.)
We at BCCT believe that eating well is one of the therapies that may help enhance your cancer treatments as well as restore your health and reduce your risk of recurrence. However, we strongly emphasize that eating well alone will not likely prevent, cure or control cancer. Like every other therapy or approach included on this website, eating well is one component of an individualized integrative plan rather than a stand-alone therapy.
Clinical Practice Guidelines for Diet and Cancer
Society for Integrative Oncology Guidelines
Clinical practice guidelines from the Society for Integrative Oncology (SIO) conclude that "many epidemiologic studies demonstrate an association between diet and cancer incidence. Other than smoking cessation and exercise, a healthy diet is perhaps the most important lifestyle change a person can make to help reduce the risk of cancer."2
JCO Oncology Practice published a guideline summary in 2021: Nutrition in Cancer Care: A Brief, Practical Guide with a Focus on Clinical Practice
American Cancer Society Guidelines
From the American Cancer Society:6
Achieve and maintain a healthy weight throughout life.
Eat a healthy diet, with an emphasis on plant foods.
If you drink alcohol, limit your intake.
Drink no more than one drink per day for women or two per day for men.
Guidelines for People in Treatment or with Advanced Disease
Integrative oncologist and BCCT advisor Keith Block, MD, recommends these approaches for those undergoing chemotherapy treatment, with advanced disease or experiencing wasting (cachexia):7
Making Eating Well a Priority
How do you know when to focus on eating well as part of your integrative cancer care? We say "when" and not "if", because at some point, if your "eating well" practice is weak, it will need tending, and it will always need maintenance long after your cancer treatment ends. If any of the following apply to you, then you might make eating well a priority practice:
You are drawn to this practice of health, for whatever reason; trust your intuition.
Parting Ways with the Standard American Diet
Highlighted Videos
Chef and BCCT Senior Researcher Laura Pole, RN, MSN, OCNS talks about eating well to make your body inhospitable to cancer, principles of healthy food selection and more.
Integrative oncologist and BCCT advisor Donald Abrams, MD, explains why all cancer patients should eat organic food.
BCCT Senior Researcher Laura Pole, RN, MSN, OCNS, offers tips on eating well such as adopting a plant-based diet and intermittent fasting.
BCCT Senior Researcher Laura Pole, RN, MSN, OCNS, demonstrates how to make a delicious and nutritious carob banana smoothie.
The diets advocated by integrative oncology clinicians are all departures from the standard American diet, also known as the SAD diet:
Typical SAD Foods

Insufficient or Missing from the SAD

High in unhealthy fats
Refined carbohydrates and sugar, including sugary drinks and fruit juices
High in unhealthy animal protein such as cured meat and red meat
High-fat non-organic dairy
Highly processed foods

Plant-derived foods:
Non-starchy, dark-colored vegetables
Whole grains
Beans (pulses), including lentils, chickpeas and dried beans
Nuts and seeds
Whole fruit
When to Eat
When you eat can impact not only your digestion, absorption of nutrients and metabolism, but your sleep and your response to cancer treatments.
Integrative oncologist and BCCT advisor Keith Block, MD, and his colleagues offer guidance about what and when to eat to promote normal circadian (sleep-rest) function.8
How Do I Start Eating Well?
Let food be thy medicine and medicine be thy food.
Anticancer Lifestyle Program
Using expert videos, animation, text and interactives, the Diet Module of the Anticancer Lifestyle Program gives you tools you can use to make informed (and delicious!) food choices.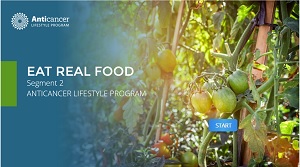 This course is offered on a "pay-what-you-can" basis for 90-day access to all course modules.
Clean Soups Course
During the COVID pandemic, BCCT advisor Rebecca Katz is making her Clean Soups course available at no cost. "Is your objective to lose weight or boost your immune system? Simply add soup!"
Begin by setting some realistic expectations. Recognize that diet alone is not likely to cure cancer—be suspicious of any clinician or program that claims otherwise. However, most integrative cancer care clinicians and programs consider diet an important component of a treatment plan.
Partnering with Your Medical Team
With your basic strategy for eating well in mind, ask yourself what else you need to know and what kind of help you need with figuring this out. If you primary oncology team does not think diet is important—saying something such as, "It doesn't matter what you eat, just make sure you're getting enough protein and calories."—then you might let them know that it is important to you and you would like help with it.
Going from a Plan to Meals
Cancer-Fighting Kitchen Course

Join BCCT and you'll be granted access to Commonweal's Cancer-Fighting Kitchen course free of charge. CFK is a comprehensive course including detailed information and delicious recipes, along with culinary skills and techniques that will support a nourishing experience during treatment and recovery.
One cannot think well, love well, sleep well, if one has not eaten well.
After you have a prescription or plan for eating well, you can learn how to translate that prescription onto your plate as well as into a pattern of lifelong eating habits:
Menu-planning (even if you eat out or someone else prepares your food)
Selecting quality ingredients
Preparing food
Eating mindfully
Optimizing your digestion, absorption and use of nutrients
Addressing Barriers to Change
Dealing with Advice from Loved Ones
People with cancer often have many well-meaning folks telling them to eat this or that food, or try this anticancer diet, drink this special tea, etc. Sorting through all these suggestions can become confusing and frustrating. Give yourself permission to stay focused on the eating path that seems right for you, and if you need guidance, consult with a professional trained in whole-foods cancer nutrition. Dogma is inedible; a personalized eating plan is indelible!
Anticipate a few stumbling blocks. Discipline is important, but so is compassion. You will find times when eating well may be difficult; have a plan for those times and how you will steer yourself back on track. If family or friends are in the habit of bringing or serving you foods that you're trying to avoid, let them know that you appreciate their good wishes, and you feel cared for, but that you'd really appreciate something else from them—and then specify what you'd like instead. Perhaps instead of doughnuts, some fresh blueberries would be a treat. Try baked seasoned sweet potato slices instead of French fries. You don't have to deprive yourself of tasty food. Eating well can be delicious and satisfying as well as nourishing.
Celebrate both small and big successes—but if you typically reward yourself with unhealthy foods, look for other personal rewards. What else will make you feel pampered? A massage? A phone call with a favorite person? An outing to see a sunset? Some extra play time with a pet? A game? A favorite movie? Find rewards that promote your well-being and make you feel like you're celebrating.
Enlisting the Reserves: Ask for Help
If you don't have the time and/or the energy for any or all the changes needed to eat well, this may be when you let your family, friends, church members, work colleagues or others know that you want to take them up on their offers to be helpful. Whether shopping for you, picking up a prepared meal, cooking for you, or eating with you, let your support team know what you need. Recognize that you are not alone, then go the extra step to get the help you need. Ideas:
A group can get together one day a week and prepare a number of different dishes that can be eaten over the next few days or frozen for later use—your helpers can fix food for themselves as well as for you, allowing everyone to eat well!
Ask one of your support team to plan with you to eat well, to be your purpose partner or sounding board, and to give you moral support when you're having trouble keeping on track with your commitment to your health.
Notice Your Food and Your Response to It
For each change, for every step you take in eating well, remember to notice the tastes, the colors, the smells, the textures, how it feels in your mouth, throat and belly, how you feel after the meal, how you are feeling after a few days, a few weeks of eating well. Notice where you find pleasure in any part of the process of translating your goal of eating well to your plate, including who you're eating with. Celebrate your success, be compassionate with yourself if you think you've gotten off track, and call on your inner and outer resources to help you put your next goal in sight.
Why Is Diet Important?
Key studies have looked at cancer outcomes from diet and specifically from eating a generally healthy diet—high in vegetables and fruits and low in meats or refined grains.
General Cancer and Cancer Symptoms
Improved Survival
Eating five servings of fruits and vegetables (or two servings of fruit and three servings of vegetables) per day decreased risk of death from all causes, from cancer and also from cardiovascular disease or respiratory disease in two large US studies and a meta-analysis of 26 further studies in 2021. Eating starchy vegetables—such as peas, corn and potatoes—and fruit juices did not lower mortality.9
Manging Symptoms and Promoting Wellness
Reducing Risk
Common Benefit
A large study published in 2021 found that traditional risk factors for cardiovascular disease were also related to increased risk of cancer, while a heart-healthy lifestyle is associated with a lower risk of future cancer. Factors that reduce risk (Life's Simple 7) include eating better and reducing blood sugar.12
More than 80,000 new cancer cases in the United States in 2015 were estimated to be associated with suboptimal diets among US adults, with middle-aged men and racial/ethnic minorities experiencing the largest proportion of diet-associated cancer burden in the US. Colorectal cancer had the highest number and proportion of diet-related cases.13
AICR recommends that after treatment, cancer survivors follow their recommendations for reducing cancer risk when possible. These recommendations also reduce the risk of other chronic diseases such as diabetes and heart disease.
Breast Cancer
Colorectal Cancer
Head and Neck Cancer
Prostate Cancer
Uterine Cancer (Endometrial Cancer)
No evidence of improved overall or cancer-specific survival, although many studies are of poor quality and no cancer-related deaths were observed at all38
Foods and Food Preparation Methods: What's the Connection to Cancer?
Vegetables and fruits are the stars in a plan for eating well.
Vegetables
Vegetables and fruits are the stars in a plan for eating well, with research indicating that diets high in these foods reduce cancer risk and help reduce weight gain. We don't yet fully understand the mechanisms by which these foods affect cancer and overall health. However, based on what we know, here are some ways that eating vegetables and fruits might contribute to improved outcomes:39
Sources of Proteins: Plants vs. Animals
Eggs and Cancer
Block and Gyllenhaal suggest that egg whites are a good source of protein.45 2014.] Alschuler and Gazella say that the research on eggs and cancer is mixed, pointing out that while some studies point to a link between high egg intake and ovarian, colon and some other gastrointestinal tract cancers, other studies don't show a link.
Plant proteins from beans, nuts, seeds and grains are considered healthy protein sources. Protein from animals, including red meat, poultry, eggs and dairy, is infused with saturated fats, omega-6 fatty acids and arachidonic acid. Diets high in saturated fats have been linked with higher mortality in some cancers—such as breast and prostate—compared to diets low in saturated fats. This may be due in part to the effect of saturated fat on weight gain. Omega-6 fatty acids and arachidonic acid are pro-inflammatory, which may contribute to their association with cancer.
Sugar and Other High Glycemic-Load Foods
Glycemic Index and Glycemic Load
When thinking about reducing the sugar load on the body, becoming familiar with glycemic index and glycemic load is helpful.
Glycemic index (GI) reflects the ability of a food to raise blood sugar, in a value from zero (not at all) to 100 (pure glucose). High-GI foods are digested quickly and release glucose rapidly into the bloodstream, while low-GI foods release glucose slowly and steadily into the bloodstream. Examples of the glycemic index of some common foods:56
Glycemic load combines the glycemic index with the actual amount of glucose in a serving of the food. This more accurately indicates how food affects your blood sugar. If a food has a high glycemic index but a serving doesn't contain much sugar (watermelon is an example), the "sugar burden" on your body will be low. Choosing foods with lower glycemic loads is a critical part of maintaining a health-supportive diet. Keep these general guidelines in mind to build a diet centered on lower-GI foods:57
Regularly eating sugar and other high glycemic-load foods—refined grain products such as white bread, pasta, cakes and cookies; sweetened drinks; honey; fruit drinks; white potatoes and white rice—is problematic. See more about glycemic load at right.
Sugar and other carbohydrates (especially simple and refined carbs) are quickly converted to glucose, which is absorbed into the bloodstream. When the pancreas detects this spike in blood glucose, it sends insulin to move the glucose into cells. If the blood glucose level is frequently spiking or continuously high, most cells will eventually be saturated with glucose and will become resistant to insulin's attempt to move any more glucose inside. This is called insulin resistance, a condition associated with diets full of refined grains and sugary foods and drinks, which are typical in developed countries.
Edible Mushrooms and Cancer
Many medicinal mushrooms show anticancer effects, but studies almost always use extracts of mushrooms. Very little research has investigated benefit in treating or reducing risk of cancer from eating edible medicinal mushrooms (some varieties are not considered edible).62
Whole Grains
Although whole grains are often dismissed by proponents of eating a low-carbohydrate diet, evidence suggests they reduce cancer risk and improve glucose tolerance. Their high fiber content, especially insoluble fiber, helps normalize blood glucose and insulin levels and reduce insulin resistance. Whole grains are also high in health-promoting essential unsaturated fatty acids and anticancer phytochemicals such as lignans and flavonoids.

Bladder Cancer Advocacy Network's Conversations: Healthy Eating with Bladder Cancer
Including Healthy Fats
Until recently, we've tended to demonize fats, thinking all fat increased our risk for heart disease. Some thinking is swinging in the other direction, with some popular diets suggesting high-fat and low-carbohydrate content, often not paying attention to the kinds of fats. Most reputable organizations, such as the American Institute for Cancer Research, land with their recommendations somewhere in the middle.
For most cancers, in general, the recommendation is to eat a low-fat diet consisting of healthy fats (olive oil, nut oils, fish oils) and reducing the unhealthy fats (saturated fats, especially in red meat, trans-fats, and high amounts of omega-6 fatty acids). Limit total fat to 20 to 35 percent of dietary calories.
Different types of dietary fat have different health impacts.
Polyunsaturated fatty acids are necessary, but typical Western diets have too large a ratio of omega-6 compared to omega-3 fatty acids.
Increase eating foods containing omega-3s, such as walnuts and wild-caught salmon and sardines.
Decrease eating foods that contain high amounts of omega-6s, such as vegetable oils such as from corn, sunflower, safflower, soy and cottonseed, and also processed and fast foods (which often use these oils). Replace high omega-6 oils with monounsaturated fatty acids such as extra virgin olive oil.
Eating low-fat dairy products, instead of high-fat options, is a good way to reduce total calories and saturated fats.
Eat less red meat, which is higher in saturated fats.
Coffee
Moderate coffee intake (two to four cups daily) was associated with fewer recurrences in breast cancer patients on tamoxifen.65
Alcohol
Alcohol, though often associated with cardiovascular health in moderate amounts, is associated with increased risk for certain cancers:
Even small amounts of alcohol consumed regularly increase the risk for certain cancers, such as breast cancer. The American Institute for Cancer Research advises, for reducing cancer risk: "not to drink alcohol. However, our recommendations recognize that modest amounts of alcohol may have a protective effect on heart disease and type 2 diabetes. If you do drink alcohol, limit your consumption to no more than two drinks a day for men and one drink a day for women. Alcohol appears particularly harmful when combined with smoking."66
Nourishment at Every Step
Nourishment goes beyond taking in nutrients such as proteins, fats and carbohydrates. Participating in any part of the process of getting the food from the ground to your plate and into your body can be nourishing. All the sensations of food are nourishing:
Seeing, hearing, smelling, touching and tasting the food
Feeling gratitude for the food in front of you and those who put it there
Enjoying a meal in solitude or with people you like
Taking time to let your food digest
Appreciating your body's way of putting that food to use for energy, for building, for repair, and for countering cancer
Paying attention to the information that food gives you: Did that meal make you feel content and satisfied? Does your body feel better from what you've eaten?
All this accumulated nourishment may improve your health and maybe even affect the outcome of cancer.
Food Preparation
Some food preparation methods, such as high-heat cooking, create carcinogens.67 For example, heterocyclic amines and polycyclic aromatic hydrocarbons (PAHs) are formed when muscle meat, including beef, pork, fish, or poultry, is cooked by pan frying or grilling directly over an open flame. Smoking meat or fish also creates PAHs that cling to the food.68
Contaminants in Food
Microbes
Microbes—bacteria, viruses, fungi and other living organisms—can contaminate food. While contaminated food can be a serious concern, some antibiotics used to treat animals may have their own health impacts on the people who consume the treated meat, eggs and dairy products.
Chemicals
Potentially harmful chemicals can be introduced into foods in many ways:
Application of fertilizers and pesticides to crops
Chemical and metal residues in soil or water, including mercury, arsenic, PCBs, dioxins and flame retardants
Added preservatives, coloring agents or flavor enhancers
Migration of chemicals from food packaging
Feeding Trillions: Your Microbiome
Cravings and Your Microbiome
Craving sugar might not just be in your head—it could be in your gut. Evidence suggests that food metabolism and perhaps cravings are influenced by our microbiome.72
Early evidence indicates that when we change our eating patterns, after a transition period of yearning for customary foods, we may begin to prefer or even crave the healthier foods that we've switched to eating. This could be because our microbes change, with some species becoming more dominant and others fading away in response to what we eat. Patience during the transition is needed to allow your microbiome to adjust to your new diet.
Many trillions of microorganisms live in and on us, many of which are in our gut―in fact, non-human microbe cells in our bodies outnumber our human cells. Over thousands of years, our bodies have developed a symbiotic relationship with these organisms, generally supporting each other's health and well-being. In exchange for food and lodging, these microorganisms:73
Help with digestion and produce essential vitamins and minerals
Support intestinal wall integrity
Influence our sleep cycles and immune system
Signal to each other to affect functions

Metabolism
Inflammation system
Brain and nervous system
Immune system
Integrative Oncology Programs for Eating Well
Using Food as Medicine in Integrative and Traditional Medicine Systems
Some of the medical and health systems summarized by BCCT use dietary interventions and systems to either reduce risk or treat illness and to restore health. If you include a naturopath or a functional medicine clinician on your healthcare team, you will almost certainly receive a prescription of diet and possibly supplements.
Traditional Chinese and Ayurvedic medical systems see each individual as composed of the primary elements of nature, in varying degrees. After a careful determination of the basic "makeup" of the person and their current state of balance (or imbalance), foods and herbs may be prescribed to bring the person's elemental energies into alignment.
Most credible integrative oncology programs prescribe evidence-based dietary interventions in their patients' treatment regimen. Some common elements in many or most of the prescribed diets:
Plant-based, whole-foods diets:

An emphasis on eating mostly food from plants, with or without small portions of quality animal or fish protein
Limiting processed and refined foods in favor of whole foods such as whole grains, vegetables, nuts, seed and fruits

Limiting red meat to occasional consumption, favoring pastured, grass-fed animal sources.
Hydration
Maintaining optimal levels of fluid in your body has several positive outcomes:85
Prevent the unpleasant and even dangerous symptoms of dehydration
Enable your body to optimize digestion, hormone balance, immune system function, inflammation and other terrain factors
Allow your body to flush toxins out
Contribute to a general sense of well-being
For people with cancer, dehydration may cause your treatment to be delayed until you can be rehydrated, so staying hydrated is an important consideration in your treatment.
Stay hydrated with water or unsweetened beverages (avoid caffeine and alcohol if you're at risk for dehydration).
Find out more about hydrating on our Dehydration and Hydration page.
Common and Popular Diets Used for Cancer
Dietary and Metabolic Therapies
Separate from recommendations to eat well, some integrative oncologists might recommend specific diets to alter your metabolism, purge your body of toxics or bring about other changes within your body. We discuss these approaches on separate pages:
Plant-based Whole Foods Dietary Pattern
Dietary recommendations of integrative oncology clinicians tend to concentrate on a plant-based, whole foods pattern of eating. Vegetables hold the spotlight, especially dark leafy greens—such as kale and broccoli—and deep orange vegetables—such as sweet potatoes and winter squash. Eating just about any deeply-colored vegetable or fruit is encouraged. Taking in a "rainbow a day" of whole vegetables and fruits (as opposed to extracted juice) is a worthy, maybe life-saving goal!
AICR Recommendations for Reducing Cancer Risk
The American Institute for Cancer Research makes these recommendations:88
Be as lean as possible without becoming underweight.
Be physically active for at least 30 minutes every day. Limit sedentary habits.
Avoid sugary drinks. Limit consumption of energy-dense foods.
Eat more of a variety of vegetables, fruits, whole grains and legumes such as beans.
Limit consumption of red meats (such as beef, pork and lamb) and avoid processed meats.
If consumed at all, limit alcoholic drinks to two for men and one for women per day.
Limit consumption of salty foods and foods processed with salt (sodium).
Don't use supplements to protect against cancer. BCCT note: Don't use supplements as your only or even primary protection.
It is best for mothers to breastfeed exclusively for up to six months and then add other liquids and foods.
After treatment, cancer survivors should follow the recommendations for reducing cancer risk.
Access
Resources, information and guidance in eating a plant-based diet are widely available in books, on the Internet and from qualified clinicians. Many cancer centers, particularly those associated with medical centers, provide access to oncology dietitians. Usually this service is free to the center's patients.
Access to quality plant-based foods may vary, depending on access to grocery stores and markets. Financial resources may factor into the affordability of ingredients and/or access to a space for food preparation. A number of metropolitan areas in the US have organizations providing free home-delivered balanced meals to eligible persons with cancer and sometimes their caregivers. Try searching "free meals for cancer patients" and the name of your city or location to see if this is an option.
The American Cancer Society makes this recommendation to reduce risk of cancer:89
Public, private, and community organizations should work collaboratively at national, state, and local levels to develop, advocate for, and implement policy and environmental changes that increase access to affordable, nutritious foods; provide safe, enjoyable, and accessible opportunities for physical activity; and limit alcohol for all individuals.
Cautions
Begin by committing first to your healing and health.
In general, a plant-based diet is considered safe. However, adapt the diet to your needs, allergies and other medical conditions. For instance, a person with diarrhea from radiation damage to the colon may temporarily need to eat refined grains, such as white rice, rather than the brown rice typically recommended as part of a whole foods diet. Discuss diet with your doctor and determine if you need to make adjustments due to side effects, symptoms or health conditions.
Integrative Programs, Protocols and Medical Systems
Programs and protocols
Traditional systems
More Information
General Nutrition
Books on Integrative Protocols and Programs Including Diet, Nutrition and Cancer
Cookbooks and Nutrition Books and Sites
Consultation in Cancer Nutrition and Culinary Translation
Transitioning to a Healthier Diet
Contaminants in Food
Videos and Podcasts
Articles
Websites
More from Our Database
Enter your comments or questions below.
Comments (2)
We are grateful for your input. Intermittent fasting is included in our "Other planned diets and metabolic therapies" list as a high priority. Please look for that in the coming weeks.

There is no mention of fasting regimens in here, and perhaps it is still too early to run down that path. But the work of Dr. Walter Longo from USC is showing significant improvements in chemo effectiveness when combined with a fasting mimicking diet. Something to consider in the very near future.
-- end quip comments -->