Exploring What Matters Now
Key Points
Meaning, purpose, joy and spirituality are all closely related concepts in human existence.
Spirituality is distinct from religiosity. Spiritual care does not necessarily need to come from religious sources.
Many patients are interested in including spiritual beliefs and practices in their medical and health approaches. Healthcare providers are generally less willing to do so.
Spiritual health and well-being correlate with higher quality of life and may improve some symptoms, including anxiety, depression and pain.
Receiving spiritual care may influence positive patient outcomes after a cancer diagnosis.
Taking a spiritual history has been recommended by a Palliative Care Consensus Conference. The HOPE or FICA tools assists clinicians with such a history.
Joy and laughter promote wellness and healing. We provide suggestions for increasing these in your life.
Authors
Laura Pole, RN, MSN, OCNS, BCCT Senior Researcher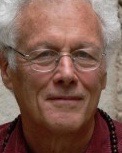 Michael Lerner, PhD, BCCT Partner and Co-founder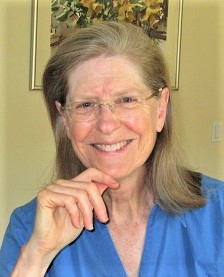 Nancy Hepp, MS, BCCT Project Manager

Last updated March 12, 2021.
What Matters Now?
Many traditions, cultures, religions and practices consider this quest for meaning—this exploration of what matters now—to be a core dimension of the awakening of the human spirit. Here we explore meaning, joy and spirituality as they relate to health and specifically cancer.
Michael Lerner
Alschuler and Gazella describe spirit as encompassing joy, hope, laughter, service and love.1 Christina M. Puchalski, MD, MS, defines spirituality as "the aspect of humanity that refers to the way individuals seek and express meaning and purpose, and the way they experience their connectedness to the moment, to self, to others, to nature and to the significant or sacred."2 Separately, she writes: "It is the part of humans that seeks healing, particularly in the midst of suffering."3
The practice of finding meaning and joy is described in many ways:
Indeed, every one of BCCT's integrative oncologist advisors include care of the spirit in their integrative protocols. As Keith Block writes, "Every possible factor influencing the progression of cancer should be explored when you are fighting for your survival. I have seen time after time the difference it [mind-spirit care] makes."12
Religious, Spiritual and Secular Paths to Healing
Healing Circles
In our sister website, Healing Circles, we explore paths to meaning through circle work. Here are some of the agreements we follow in healing circle work.13
Healing circles are safe havens:
They're built on a foundation of kindness and respect: Circle participants agree to
Participants behave in nurturing ways: when they're in circle, participants commit themselves to
A Sufi mystic, Ibn Arabi, once remarked that God never appears to two people in the same way, and never appears to a single person in the same way twice. The New Testament says the same: "In My Father's house are many rooms. If it were not so, would I have told you that I am going there to prepare a place for you?" (John 14:2). And the Dalai Lama: "People take different roads seeking fulfillment and happiness. Just because they're not on your road doesn't mean they've gotten lost."
Many traditions hold this understanding: There are many paths to the truth. People seek meaning according to their natures. Some find that meaning on the paths that are called religious or spiritual, creating a pilgrimage. Some find meaning in nature, some in art, some in family and friends.
Living with cancer causes many people to go deep. They ask these ultimate questions about what matters. Many come to the conclusion in the song Alfie—that love is something even non-believers can believe in. Many traditions teach that the search for meaning includes a deepening appreciation of love—that love has the greatest healing power of all.
My religion is very simple. My religion is kindness.
Kindness, someone said, is just love with its work boots on. Kindness is almost universally endorsed in religious, spiritual and ethical traditions as the Golden Rule—treating others as one would wish to be treated (or not treating others as you would not wish to be treated). While love can seem like a tall order, we all know what it means to be kind. Love and kindness merge in compassion. Being wounded ourselves often opens us to deeper compassion for others.
In our work in BCCT, we do not presume to answer those questions for others. Rather, we honor each person's individual path.
Highlighted Videos
BCCT Senior Researcher Laura Pole, RN, MSN, OCNS, delineates the importance of exploring what matters now in cancer care.
Author, clinical professor and BCCT advisor Rachel Naomi Remen, MD, introduces the Discovery Learning Model.
Rachel Naomi Remen, MD, explains the healing power of journaling.
BCCT advisor, hospice and palliative care physician and author BJ Miller, MD, explains coming to terms with a new reality in the context of palliative care in a post-COVID-19 society.
Spirituality vs. Religiosity
Some keep the Sabbath going to Church
I keep it, staying at Home
With a Bobolink for a Chorister
And an Orchard, for a Dome.
Spirituality is not the same as religiosity, although they may intersect and overlap. No authoritative, widely accepted definitions exist, but "according to the National Comprehensive Cancer Network, spirituality is a relationship between a person and a power greater than themselves that improves their lives, whereas religion is a specific practice connected to an organized group."14 BCCT approaches spirituality as being grounded in meaning, in yearning for connection to the cores of life, beauty, healing, wholeness and love. "One can be spiritual without being religious, and one can be religious without being spiritual."15 Of course, one can also be both (or neither).
Spirituality in Medical Practice
Prayer, like love, like creativity, like dedication to a life of service, is one of the great paths into the life of the spirit.
Research indicates that a significant percentage of patients are interested in including spiritual beliefs and practices in their medical and health approaches.18 This is in marked contrast to standard Western medicine. In his article, "Is there evidence for spiritual healing?" David Aldridge writes: "The natural sciences base of modern medicine that, in turn, influences the way in which modern medicine is delivered, often ignores the spiritual factors associated with health. Health invariably is defined in anatomical or physiological, psychological or social terms. Rarely do we find diagnoses that include the spiritual concerns of patients."19
Spiritual History
"A published report from a Palliative Care Consensus Conference attended by many highly regarded clinicians in the field of palliative care also recommended that a spiritual history be taken as an integral part of assessment." The HOPE questions provide a formal tool that may be used in this process.23
An investigation of the HOPE questions concluded: "The HOPE questions provide a formal tool that may be used in this process. The HOPE concepts for discussion are as follows:"24
H—sources of hope, strength, comfort, meaning, peace, love and connection
O—the role of organized religion for the patient
P—personal spirituality and practices
E—effects on medical care and end-of-life decisions
An assessment of spiritual history-taking tools found "the 'HOPE' tool most comprehensively addressing the spirituality themes identified as important within the healthcare literature."25
Dr. Puchalski developed another spiritual assessment tool for medical professionals taking a spiritual history: FICA© (Faith, Importance, Community, Address).
Spiritual Distress and Spiritual Care
"Spiritual distress and spiritual crisis can occur when individuals are 'unable to find sources of meaning, hope, love, peace, comfort, strength and connection in life or when conflict occurs between their beliefs and what is happening in their life.'"26
Accustom yourself continually to make many acts of love, for they enkindle and melt the soul.
"General spiritual care can be defined as recognizing and responding to the 'multifaceted expressions of spirituality we encounter in our patients and their families.' It involves compassion, presence, listening and the encouragement of realistic hope, and might not involve any discussion of God or religion. General spiritual care may be provided by anyone. Specialized spiritual care often involves understanding and helping with specific theologic beliefs and conflicts. It is ideally performed by persons with special training in this area, such as those trained as Clinical Pastoral Education (CPE) chaplains."27
"Spiritual care models are based on an intrinsic aspect that calls for compassionate presence to patients as well as an extrinsic component where healthcare professionals address spiritual issues with patients and their loved ones."28 Of all the models of care, hospice and palliative care most recognize the importance of spiritual issues in the care of patients and their families.
Spirituality and Health Outcomes
Outcomes Not Specific to Cancer
People say that what we're all seeking is a meaning for life. I don't think that's what we're really seeking. I think that what we're seeking is an experience of being alive, so that our life experiences on the purely physical plane will have resonances with our own innermost being and reality, so that we actually feel the rapture of being alive.
Mortality
Serious illness
Spirituality and Cancer
Let There Be Light
Dr. Rachel Naomi Remen recounts the story of a patient recovering from kidney cancer:
In the process of recovering from kidney cancer, one of my newer patients underwent a transformation from a hard-driving CEO to a volunteer and supporter of many good causes. After a few sessions he told me about the experience which had changed his way of moving through the world.
The person with cancer often has urgent reason to reflect on ultimate questions: the meaning of life, what has true value, what happens with death, how to live from now on. "The recognition of the huge variety of spiritual paths that ultimately lead toward the same essential self-realization is important to cancer patients because it further liberates them to find a spiritual path that has vitality for them...Achieving deeper levels of self-realization can unquestionably transform the experience of cancer, deeply lessening unnecessary stress and anguish. And the psychobiological correlates of achieving inner peace, of regaining inner tranquility and joy in life, may transform the biological environment in which the cancer developed."39
Personality/Spirituality and Cancer Outcomes
If personality characteristics affect cancer development and progression, then working to address these adaptive characteristics may contribute to healing. Small studies involving people with incurable or metastasized cancer have investigated this line of thinking. Cunningham has published two small studies showing significant increases in survival with psychotherapy. The first correlated extended survival among those who scored higher on these scales:42
Ability to act and change
Willingness to initiate change
Participating in self-help work
Relationships with others
Quality of experience
If physical recovery is no longer possible, the search for the spiritual heart of life may extend life or bring a peaceful and dignified death.
Spiritual Care
Other evidence shows that receiving spiritual care may strongly influence positive patient outcomes after a cancer diagnosis:46
Better quality of life
Greater satisfaction with care provided
Reducing stress and anxiety (promoting inner peace, improving coping ability)
The Role of Joy in Healing
Laughter and Healing
As the old saying goes, laughter really may be the best medicine. A 2005 review of studies found humor is associated with comfort levels in patients with cancer, with various types of humorous material lessening anxiety and discomfort. Humorous interventions also had these measurable positive impacts:51
Improved immune system function
Improved pain thresholds
Elevated natural killer (NK) cell activity
Changes in neuroendocrine and stress hormone levels suggesting improved physical stress responses and increased feelings of well-being
A joyful heart is good medicine, but a crushed spirit dries up the bones.
While joy may seem like "heavy lift" for a person struggling with cancer, finding joy—and promoting experiences, relationships and other encounters that bring joy—in life may bring focus to "what matters now" and even improve quality of life.
Joy and General Health
Joy can come from many sources and is often closely aligned with our innermost spirit. Joy and healing are connected within both faith and medical traditions, as shown in these examples:
Naturopathic oncologist Neil McKinney, ND, considers happiness a key ingredient in being well. He cites the work of psychologist Robert Holden, PhD, who suggests six principles of the psychology of happiness:56
Identity: Choose to be within yourself and find joy there rather than outside of yourself. Ask Joy, "What would you like me to do with my life today?"
Choice: Ask yourself what kind of day will you decide to have today. Ask "What 3 things could I do today to have a far better day than I imagined?"
Abundance: Figure out what is the abundance that would really help you move from "static" to "ecstatic."
Healing forgiveness: Happiness is blocked by grudges, cynicism, resentments and grievances. Forgiveness is freeing and connects us to a place where we are okay, before we felt broken.
Relationship: Make love more important than anything else. Happiness is the start of a happy relationship . . . one where you love and are loved.
Now: Being in the now ends the search for happiness. In this moment, be willing to choose happiness now.
Even if not reaching the level of "joy", pleasant emotions also impact health.
Joy and Cancer
Dr. Keith Block notes in his book Life Over Cancer:61
"We continually remind patients of the importance of doing what really matters—what is truly satisfying, what has value and meaning. And we emphasize that finding pleasure in life is vital to the energy and spirit of every cancer survivor."
Life is a journey, not a destination.
In his book Cancer as a Turning Point, Revised Edition, psychologist Lawrence LeShan shares story after story of people with cancer who found—or finally gave themselves permission to express—their joy and the positive outcomes that resulted. Many lived years beyond their medical prognosis, while others experienced healing of the spirit that led to full engagement with life, and then peace and contentment for themselves and others during and beyond their death.62 At the end of his book, Dr. LeShan includes several exercises to raise awareness of what brings meaning and joy to people's lives. Consider participating in these exercises if you'd like to increase these practices but are unsure of where to begin
Hope and Cancer
Highlighted Videos
Integrative navigator and BCCT advisor Mark Renneker, MD, explains the transformative power of cancer.
BCCT advisor, hospice and palliative care physician and author BJ Miller, MD, and Commonweal co-founder Michael Lerner explore radical hope.

"A Good Day" with Brother David Steindl-Rast
BCCT Senior Researcher
Laura Pole, RN, MSN, OCNS
, explores the power of perspective in cancer care.
Alschuler and Gazella describe hope as having two components:63
The identification of the elements of the current situation that are undesirable and an idea of how these elements need to change.
A willingness to engage in actions to bring about the desired changes and to constantly reevaluate the impact of those actions on the desired outcome.
Integrative navigator and BCCT advisor, Mark Renneker, MD, warns against false hopelessness in patients—being led to believe that they are incurable, often by their oncologists. He points out that within oncology practices, long-term survivors of even the most deadly cancers can be found. He asks of women with metastatic breast cancer: "Why shouldn't a woman aim for and believe in her ability to be in that group of survivors?"64
Positive Attitude vs. Genuine Hope
Those of us who have holistically cared for people with cancer for many years have seen the damaging effects of people believing they must maintain a positive attitude at all times. Sometimes well-meaning family and friends buy into this myth as well and urge the person with cancer to stay positive.
The Guest House
The Guest House by poet Rumi instructs us to greet all emotions, whether positive or negative, as described in this excerpt:
This being human is a guest house.
Every morning a new arrival.
A joy, a depression, a meanness,
some momentary awareness comes
as an unexpected visitor.
Welcome and entertain them all!
Even if they are a crowd of sorrows,
who violently sweep your house
empty of its furniture,
still, treat each guest honorably.
He may be clearing you out
for some new delight.
Integrative Programs, Protocols and Medical Systems
Programs and protocols
Traditional systems
More Information
Spirituality
Meaning within Medical Care
For Clinicians
More from Our Resources Database
Enter your comments or questions below.
Comments (2)
I am interested in discovering more about your programs and retreats as I am experiencing a re-occrence of













-- end quip comments -->