Green Tea
/

EGCG
Author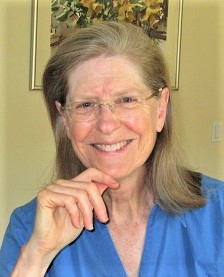 Nancy Hepp, MS, BCCT Project Manager

Reviewer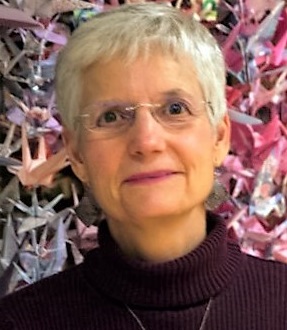 Laura Pole, RN, MSN, OCNS, BCCT Senior Researcher
Last updated January 5, 2021.
Also known by these names
Chinese tea
Matcha tea
Green tea extract
Green tea polyphenols
Epigallocatechin gallate (EGCG)
Key Points
Before using this therapy, consult your oncology team about interactions with other treatments and therapies. Also make sure this therapy is safe for use with any other medical conditions you may have.
The active constituent in green tea is epigallocatechin-3-gallate (EGCG).
BCCT's interest in green tea and EGCG derives from its protective qualities. Evidence, especially from China, suggests that green tea may protect against cancers of the colon and stomach.
Some evidence shows that green tea's relatively weak anticancer activity increases in combination with anticancer drugs.
Drinking green tea appears safe at regular, habitual and moderate use.
Green tea use may not be compatible with some conditions and circumstances.
The active constituent in green tea is epigallocatechin-3-gallate (EGCG). The medical effects of drinking green tea have been better studied than those from taking green tea extract or EGCG supplements.
Treating the Cancer
Working against cancer growth or spread, improving survival, or working with other treatments or therapies to improve their anticancer action
Clinical Evidence
Colorectal Cancer
B-6, a combination of fermented soybean extract, green tea extract, Antrodia camphorata mycelia, spirulina, grape seed extract, and curcumin extract

Enhanced chemotherapy effects and outcomes: reduced disease progression rate, incidence of adverse events (at least grade 4) and occurrence of increased serum creatinine (an indicator of kidney toxicity) in a small clinical study of patients with metastatic colorectal cancer when combined with leucovorin, 5-fluorouracil, and oxaliplatin compared to chemotherapy alone1
Head, Neck and Oral Cancers
Reduced lesion size after six months among people with oral leukoplakia (premalignant lesions) taking capsules containing green tea extract, green tea polyphenols and black tea polyphenols compared to those taking a placebo.2
Leukemia
Some indications of response were found in case studies and a small uncontrolled clinical trial of EGCG use by patients with chronic lymphocytic leukemia.3
Lung Cancer
No objective tumor responses were found at the maximum tolerated dose in preliminary studies of lung cancer patients.4
Ovarian Cancer
Dramatically improved five-year overall survival and progression-free survival, with fewer cancer relapses with ascites, among people with advanced ovarian cancer taking indole-3-carbinol (I3C) or both I3C and EGCG (green tea extract) during treatment with combined surgery and adjuvant platinum-taxane chemotherapy, both with and without neoadjuvant platinum-taxane chemotherapy5
Prostate Cancer
Reduced serum levels of PSA, HGF, and VEGF in men with prostate cancer, with no elevation of liver enzymes in men with positive prostate biopsies and scheduled for radical prostatectomy6
A trend toward beneficial changes in serum PSA and other markers of metabolic and oxidative status, plus a decrease in Gleason score from biopsy to surgery in men with prostate cancer scheduled to undergo radical prostatectomy7
No or minimal clinical activity against hormone refractory prostate cancer in a small study8
Lab and Animal Evidence
Managing Side Effects and Promoting Wellness
Managing or relieving side effects or symptoms, reducing treatment toxicity, supporting quality of life or promoting general well-being
Quality of life was superior, with no differences in chemotherapy adverse events among people with advanced ovarian cancer taking indole-3-carbinol (I3C) or both I3C and EGCG (green tea extract) during treatment with combined surgery and adjuvant platinum-taxane chemotherapy, both with and without neoadjuvant platinum-taxane chemotherapy32
A 2016 review found no effect reducing radiation therapy-induced nausea and vomiting.33
Reducing Risk
Reducing the risk of developing cancer or the risk of recurrence
Clinical Evidence
Moderate evidence shows decreased risk of several cancer types with increased consumption of green tea.

Moderate evidence shows decreased risk in several cancer types, but increased risk of pancreatic cancer with higher consumption of green tea.
A number of studies in China have suggested that high intake may protect against cancers of the colon, esophagus and stomach.34
Japanese observational studies found consumption of three to five cups a day associated with a decreased risk of breast cancer recurrence for patients with stage 1 or 2 disease.35

Colorectal cancer:

In a meta-analysis, high green tea consumption was associated with a moderate overall reduced risk of colorectal cancer. The reduction was significant in women (50 percent reduced risk), but not in men.36 A small pilot study of patients who had had colorectal adenomas removed showed a reduced incidence of metachronous adenomas after taking green tea extract supplements.37
EGCG inhibited tumor stem cell proliferation, prevented tumor production, and reduced risk of recurrence after surgery38

A study from China found that women tea drinkers had significantly reduced risks of gallbladder cancer. The reduced risk was not significant in men, but a confound with smoking incidence in men could have contributed to this distinction.42
A 2011 review and meta-analysis found that green tea consumption was associated with a moderate reduction in risk for primary liver cancer.43
Reviews have found that green tea consumption shows a protective effect against lung cancer, particularly among people who had never smoked tobacco.44
A large cohort study found no overall association between green tea consumption and oral cancer incidence, although a trend toward reduced incidence in women was seen.45
Observational studies show a protective role of green tea on risk of ovarian and endometrial cancers.46 In separate reports, a case-control study in China showed a protective effect of green, black and/or oolong tea consumption against ovarian cancer,47 while a meta-analysis showed the benefits were greater with green tea for endometrial cancer..48
Highest green tea consumption compared to no or lowest consumption in Asian studies showed a trend toward lower risk of prostate cancer.49 Green tea catechins reduced development of prostate tumors in men with high-grade prostate intraepithelial neoplasia.50
Green tea polyphenols show chemopreventive properties against ultraviolet light (UVB)-induced skin cancer.51 Topical application of EGCG blocked skin cell damage from UVB.52
Several reviews of green tea consumption and risk of stomach cancer found a decreased risk in case control studies but not in cohort studies.53
Lab and Animal Evidence
Optimizing Your Terrain
Creating an environment within your body that does not support cancer development, growth or spread
Cautions
Drinking green tea appears safe at regular, habitual and moderate use (three to nine cups per day).70 Side effects usually relate to gastrointestinal effects and nervous system effects from the caffeine in green tea.71
Drinking five or more cups of green tea per day was associated with an increased risk of developing pancreatic cancer.72 Some ecological, cohort and case control studies suggest an increased risk for breast, colorectal, esophageal, kidney, lung, pancreatic and stomach cancers with tea intake.73
Green tea use may not be compatible with some conditions and circumstances such as pregnancy or chemotherapy treatment. In preclinical studies EGCG reduces the effect of the chemotherapy drug bortezomib (Velcade), used primarily in multiple myeloma.74 Other concerning effects in preclinical studies:75
Increased toxicity when used in combination with tamoxifen and irinotecan
Increased risk of liver toxicity if used with acetaminophen and when taken on an empty stomach
Elevated or interfered with liver enzymes; this effect may be reversed if consumption is stopped
Green tea consumption affects the risk of breast cancer in postmenopausal women according to the age of onset of tea drinking: green tea is protective against cancer for women who started before age 20 but increases risk for those who started after age 50.76
Green tea/EGCG also interacts with several pharmaceutical drugs and the absorption of iron.77
Further cautions and warnings regarding use of green tea/EGCG are noted.78 Please see Memorial Sloan Kettering Cancer Center's About Herbs: Green Tea for more information and seek the advice of a trained health professional if indicated.
Dosing
BCCT does not recommend therapies or doses, but only provides information for patients and providers to consider as part of a complete treatment plan. Patients should discuss therapies with their physicians, as contraindications, interactions and side effects must be evaluated. Levels of active ingredients of natural products can vary widely between and even within products. See Quality and Sources of Herbs, Supplements and Other Natural Products.
Specific dosing recommendation are available from these sources:
Integrative Programs, Protocols and Medical Systems
Programs and protocols

Alschuler & Gazella complementary approaches79

Detoxification
Anti-inflammatory
Immune-enhancing
Insulin resistance reversal

Block program80

Surgical support program: angiogenic inhibition
Radiation support formula
Targeted molecular therapy
Anticancer diet plan: antioxidant, blocking tumor-fueling enzymes
Combination circulatory support supplement
Remission maintenance program: chemopreventive

Lemole, Mehta & McKee protocols81
MacDonald breast cancer program82
McKinney protocols83

Used as a targeted pathway agent, for inflammation, and for insulin function/blood sugar regulation

Traditional systems
Abrams & Weil list green tea as effective for reducing risk and treating early stage cancer.84
More Information
Ottawa Integrative Cancer Centre Evidence-Based Monographs—Green Tea:

Memorial Sloan Kettering Cancer Center's About Herbs: Green Tea
National Cancer Institute:
CAM-Cancer: Green tea (Camellia sinensis)
Moss Reports (purchase required): Select from the list of cancers down the left side of the page for a report describing uses of conventional, complementary, alternative and integrative therapies related to that cancer. Ralph Moss is among the most knowledgeable and balanced researchers of integrative cancer therapies. The cost of his Moss Reports is not negligible, but many patients find them of considerable value. Moss is also available for consultations.
Gurdev Parmar and Tina Kaczor: Textbook of Naturopathic Oncology
Dawn Lemanne and Victoria Maizes: Advising Women Undergoing Treatment for Breast Cancer
Dr. Deirdre Orceyre: Naturopathic and Integrative Cancer Care
LifeExtension Nutritional Support: Integrative Interventions for Breast Cancer
Block KI, Block PB, Gyllenhaal C: Integrative Treatment for Colorectal Cancer
Barbara MacDonald, ND, LAc: The Breast Cancer Companion: A Complementary Care Manual: Third Edition
Keith Block and others: A Broad-Spectrum Integrative Design for Cancer Prevention and Therapy
Dwight McKee, MD, editor: Clinical Pearls
National Cancer Institute at the National Institutes of Health: PDQ® Cancer Information Summaries
Raymond Chang, MD: Beyond the Magic Bullet: The Anti-Cancer Cocktail
Donald I. Abrams, MD, and Andrew T. Weil, MD: Integrative Oncology, 2nd Edition
Neil McKinney, BSc, ND: Naturopathic Oncology, 3rd Edition
Lise Alschuler, ND, FABNO, and Karolyn Gazella: The Definitive Guide to Cancer, 3rd Edition
Keith I. Block, MD: Life over Cancer: The Block Center Program for Integrative Cancer Treatment
Lorenzo Cohen and Alison Jefferies: Anticancer Living: Transform Your Life and Health with the Mix of Six
National Cancer Institute: Complementary and Alternative Medicine for Health Professionals
National Cancer Institute: Office of Cancer Complementary and Alternative Medicine
Therapeutic Research Center: Natural Medicines Database
American Botanical Council: HerbMed
Lone Star Medical Group: Natural Alternative Treatments
Cell Nutritionals: Cell Nutritionals: Pomi-T Study
Editors: Iris F. F. Benzie and Sissi Wachtel-Galor: Herbal Medicine, 2nd Edition: Biomolecular and Clinical Aspects
Enter your comments or questions below.
-- end quip comments -->