Ketogenic Diet
Also known by these names
Classical Ketogenic Diet 4:1
Low glycemic index diet
Medium chain triglyceride (MCT) diet
Modified Atkins Diet
Key Points
This therapeutic diet was designed to induce ketosis and deprive cancer and cancer-associated stromal cells of glucose for energy production.
BCCT's interest in this therapy derives from preclinical animal studies and published case studies showing that a ketogenic diet may reduce tumor growth and improve survival.
Limited human studies are available, most of which were not designed to measure effectiveness.
Risk of nutrient deficiencies, unwanted weight loss and other potential side effects suggest using KD only under qualified medical supervision.
Dietitian or qualified clinical nutritionist monitoring and support are suggested to improve adherence and outcomes.
The ketogenic diet (KD) is becoming attractive to oncology clinicians and patients as a potential anticancer therapy. The goal is to alter the metabolism of cancer cells and their associated stromal cells by decreasing glucose and increasing ketones as available energy sources. KD can be implemented either with calorie restriction or as an isocaloric diet, with no change in total calories from the patient's previous diet.While isocaloric KD (maintaining the total number of calories as previously) may be somewhat beneficial, caloric restriction is considered an important component of an anticancer KD. Caloric restriction supports the body's retention of ketones and also lowers caloric drivers of cancer growth pathways.
Authors
Laura Pole, RN, MSN, OCNS, BCCT Senior Researcher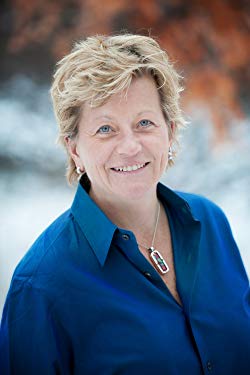 Lise Alschuler, ND, FABNO, BCCT Advisor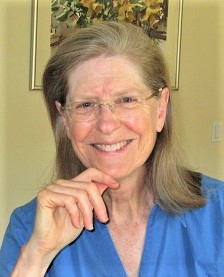 Nancy Hepp, MS, BCCT Project Manager
Reviewer
Rebecca Katz, MS, BCCT Advisor
Last updated June 14, 2021.
Important to note is that this diet is used as a treatment with specific, difficult-to-treat cancers, and usually for limited times. We have not found any credible sources that recommend KD for cancer prevention. See Eating Well for information about nutrition and eating to support your health and wellness in general.
Treating the Cancer
Working against cancer growth or spread, improving survival, or working with other treatments or therapies to improve their anticancer action
Anticancer Action
Clinical Evidence
Case and pilot studies of the KD in cancer in humans:
In a 2017 review of human studies using the KD in cancer, the reviewers cite some important limitations of clinical trials to date:12
Most didn't or couldn't evaluate anti-tumor effects of the KD.
Non-rigorous study designs, small sample sizes and marked variations in patient and disease characteristics make comparisons and conclusions difficult.
Only 37 percent of those on the KD were able to follow the diet for the duration of the study.
No two studies used the same dietary protocol.
In some studies, registered dietitians didn't supervise the patients' diets.
In that same review, of the studies reporting anti-tumor observations:13
No correlations were found between clinical response and ketosis or glycemia.
KD delivered through intravenous infusions showed no significant difference in tumor growth among three groups.
Six (of 53) patients' high-grade glioma treated with KD along with chemoradiotherapy and/or adjuvant chemotherapy produced no major complications, but too few patients were involved to make conclusions about survival or tumor growth.
Look Deeper
Inducing Ketosis: Countering the Warburg Effect; "Starving the Cancer"
Some cancer cells within tumors, as well as tumor-associated cells (such as fibroblasts and macrophages) undergo metabolic changes in response to hypoxia (low oxygen and oxidative stress) of the tumor microenvironment.14
Lab and Animal Evidence
Enhancing Treatment
Lab and Animal Evidence
Managing Side Effects and Promoting Wellness
Managing or relieving side effects or symptoms, reducing treatment toxicity, supporting quality of life or promoting general well-being
Clinical Evidence
Ketogenic diets may have a protein-sparing effect that preserves lean body mass, reducing the risk or severity of cancer cachexia (muscle wasting).37
A small pilot study of patients with advanced cancer suggests KD is suitable even for advanced cancer patients. The authors didn't observe any severe side effects during the three-month study period and concluded that KD might improve aspects of quality of life, such as improved emotional function and less insomnia.38
Some studies point to the low rate of acceptance of the KD dietary restrictions by patients, which may indicate negative impacts on quality of life.39
Access
A naturopathic oncologist, integrative oncologist or integrative medicine physician may be able to determine which patients might benefit from following a KD. Involving a dietitian or clinical nutritionist with experience with the KD is important to properly implement a KD. Participating in a clinical trial of a ketogenic diet for your type of cancer may be another source for a program (see the side bar on this page).
Although you can follow a ketogenic diet on your own, the complexity of following the diet and the possibility of side effects (see the Cautions section below) make this difficult and potentially dangerous. While web resources and books are available regarding this diet, they are not specifically tailored to people with cancer, nor do they include diet counseling or monitoring.
Cautions
We have not found any credible sources that recommend KD for cancer prevention.
KD is a complex diet to follow and may cause side effects, some of which may be serious (weight loss, nutrient deficiencies, and others). Many patients in studies discontinue the KD because of difficulty complying.40 Individualized close monitoring of the diet and ongoing education and support is recommended to improve safety and enhance your completion of the KD.41
Moreover, many of the ketogenic diets focus on coconut oil, heavy cream, fatty red meats from conventionally-raised animals—including cured red meats such as bacon and sausage—to achieve high levels of fat. These are not recommended elements of a cancer-protective diet.42
Adverse Events/Side Effects
Most studies don't report serious side effects in cancer patients following a KD. However, Erikson, et al. advise, "As cancer patients are particularly susceptible to clinically significant malnutrition in the form of weight loss from both fat and muscle mass, this side effect should be most carefully evaluated before applying the diet in clinical settings."43
Integrative Programs, Protocols and Medical Systems
Commentary
BCCT staff, November 13, 2017: BCCT advises that those considering a ketogenic diet consult a clinician who has expertise in prescribing and monitoring ketogenic diets specifically for cancer patients. Additionally, work with a ketogenic-savvy dietitian or qualified clinical nutritionist for instructions and ongoing support. Look for "KD-savvy" professionals:
Consider participating in a clinical trial, favoring those that provide a registered dietitian or qualified clinical nutritionist to provide education, monitoring and ongoing support.
If considering trying the KD outside of the research setting,

Find a doctor with expertise in ketogenic diets (such as an oncology naturopath or integrative oncologist) to determine if this is an appropriate therapy for you, set the plan and monitor your response. Favor clinicians who include a registered dietitian or qualified clinical nutritionist to counsel you.
Work with a registered dietitian or clinical nutritionist experienced in KD counseling for the course of the KD therapy.
September 18, 2017: The potential that ketogenic fibroblasts may fuel cancer growth raises concern for some clinicians, such as naturopathic oncologist and BCCT advisor Lise Alschuler, ND, FABNO. Dr. Alschuler thinks a KD may benefit some cancer patients, but is concerned about using it long-term in someone with active cancer. She thinks there is a role for the KD, but that its usefulness may be limited in duration and may be dependent upon the type and nature of the patient's tumor. Since not enough research is available yet to determine susceptible cancers, nor to guide dosing and duration of a ketogenic diet, Dr. Alschuler follows tumor markers and imaging to monitor the continued effectiveness of the KD. If tumor growth is detected, she takes the patient off of the KD and transitions them to a different, plant-based diet.52
Non-cancer Uses of a Ketogenic Diet
Originally established as a non-drug treatment for intractable childhood epilepsy, the KD is being studied in other diseases including these:53
Diabetes mellitus
Cardiovascular diseases
Neurological diseases like Alzheimer's and multiple sclerosis.
BCCT has not reviewed the effectiveness of this therapy for non-cancer uses.
More Information
Enter your comments or questions below.
Comments (0)
-- end quip comments -->