Quercetin
Authors
Laura Pole, RN, MSN, OCNS, BCCT Senior Researcher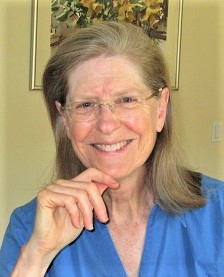 Nancy Hepp, MS, BCCT Project Manager

Last updated February 16, 2021.
Also known by these names
Polyphenolic flavonoid
3,3',4',5,7-pentapentahydroxyflavone
Key Points
Before using this therapy, consult your oncology team about interactions with other treatments and therapies. Also make sure this therapy is safe for use with any other medical conditions you may have.
Quercetin is a dietary flavonoid found in certain fruits and vegetables and some medicinal plants.
Quercetin is used widely as an antioxidant.
Quercetin may have anti-inflammatory and cancer prevention effects, although it's also been shown to block apoptosis and to worsen estrogen-induced breast tumors.
Quercetin may increase the anti-tumor effects of some chemotherapy drugs, but it may also interfere with the actions of some chemotherapy drugs.
Quercetin may help manage some symptoms related to treatment and/or cancer.
Quercetin may reduce side effects of some conventional cancer therapies.
No published clinical trials to date establish quercetin as an anti-cancer therapy in humans, although preclinical studies show promising effects.
Quercetin is of interest to BCCT because of its potential anticancer, conventional treatment enhancement and side-effect management properties.
Quercetin is included in a number of integrative care cancer protocols.
Although oral quercetin has low toxicity and is usually well-tolerated, it can cause side effects as well as react with some prescription drugs. Caution and medical supervision are advised.
The flavonoid quercetin is a natural antioxidant that is found in several foods:
Apples
Black, green and buckwheat tea
Onions
Red grapes
Cherries
Raspberries
Citrus fruits
Quercetin is also found in some medicinal plants such as ginkgo biloba and St. John's Wort. It is also available as a supplement.
Treating the Cancer
Working against cancer growth or spread, improving survival, or working with other treatments or therapies to improve their anticancer action
Studies have found both benefits and concerns regarding effects of quercetin on cancer. Concerns are listed in the Cautions section below.
Lab and Animal Evidence
Managing Side Effects and Promoting Wellness
Clinical Evidence
Lab and Animal Evidence
Reducing Risk
Reducing the risk of developing cancer or the risk of recurrence
Reduced risk of all cancers combined, breast and ovarian cancers with high dietary intake of quercetin or of flavanols including quercetin19
No reduced risk of ovarian cancer was found at at levels commonly consumed in a typical diet.20
Reduced risk of colorectal cancer in epidemiological and case-control studies with increasing intake of quercetin or of flavanols including quercetin21
Reduced risk of lung cancer in epidemiological studies22
Reduced risk of smoking-related cancers (lung cancer and aerodigestive tract cancer such as oral and esophageal cancers) in smokers, but not nonsmokers23
Optimizing Your Terrain
Cautions
Quercetin is relatively nontoxic and is considered "possibly safe" orally in doses of 500 mg or less.28 However, quercetin can cause side effects and drug interactions.29
Quercetin may interfere with the actions of some chemotherapy drugs.30 Consult with your pharmacist for interactions and discuss using quercetin with your doctor. See The Definitive Guide to Cancer, 3rd Edition: An Integrative Approach to Prevention, Treatment, and Healing, page 170, for a list of chemotherapy drugs that interact with quercetin and with which quercetin should not be taken.
In lab and animal studies, quercetin has shown worrisome effects, blocking cell death (apoptosis) in one lab study and worsening estrogen-induced breast tumors in one animal study.31
Access
Quercetin is widely available in food sources and in supplements.
Dosing
BCCT does not recommend therapies or doses, but only provides information for patients and providers to consider as part of a complete treatment plan. Patients should discuss therapies with their physicians, as contraindications, interactions and side effects must be evaluated. Levels of active ingredients of natural products can vary widely between and even within products. See Quality and Sources of Herbs, Supplements and Other Natural Products.
Clinical trials have not established optimal quercetin dose during or after cancer treatment. Dosage recommendations are available from these sources:
Integrative Programs, Protocols and Medical Systems
Integrative oncology clinicians such as Keith Block, Dwight McKee and Lise Alschuler incorporate quercetin supplementation into care during active cancer treatment and/or in post-treatment care to prevent recurrence or secondary cancers.
Programs and protocols

Alschuler & Gazella complementary approaches32
Bastyr University Integrative Oncology Research Center protocol for stage IV breast cancer33
Block program34

Anti-inflammatory terrain modification
Chemotherapy enhancement
Natural molecular target modification
Reduction of risk of secondary cancers

Lemole, Mehta & McKee protocols35
MacDonald breast cancer program36 advises avoiding quercetin
Commentary
Integrative oncologist and BCCT advisor Dr. Keith Block uses quercetin as a natural molecular target modifier (IGF-I). Targeted therapies home in on particular growth pathways that cancer cells use to proliferate while sparing normal cells.38 Dr. Block also uses quercetin in multiple vitamin combinations, including with vitamin C to tackle inflammation alterations of the terrain of the human body.39 Quercetin may also help manage cancer-related and/or treatment-related symptoms such as diarrhea and depression.40 Please see Dr. Block's book for details: Life over Cancer: The Block Center Program for Integrative Cancer Treatment.
Non-cancer Uses of Quercetin
A 2017 review listed these effects and uses of quercetin:41
Treating allergies
Preventing cardiovascular disease
Treating chronic obstructive pulmonary disease (COPD)
Treating neurodegenerative diseases
Reducing systolic blood pressure and plasma oxidized LDL concentrations
Treating ulcers and gastritis
Treating bacterial and viral infections
BCCT has not reviewed the effectiveness of this therapy for non-cancer uses.
Note: BCCT has not conducted an independent review of research of quercetin. This summary draws primarily from Memorial Sloan Kettering Cancer Center's About Herbs and other sources as noted.
More Information
Enter your comments or questions below.
Comments (0)
-- end quip comments -->