Resveratrol
Author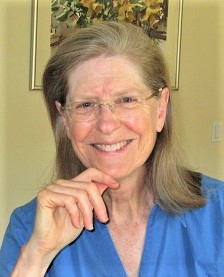 Nancy Hepp, MS, BCCT Project Manager

Reviewer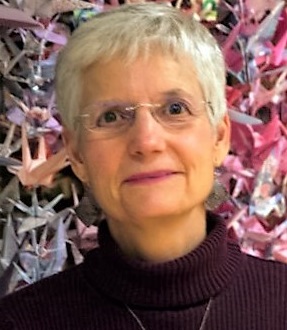 Laura Pole, RN, MSN, OCNS, BCCT Senior Researcher
Last updated November 20, 2020.
Key Points
Before using this therapy, consult your oncology team about interactions with other treatments and therapies. Also make sure this therapy is safe for use with any other medical conditions you may have.
Resveratrol supplements are consumed for their antioxidant and anti-inflammatory properties.
BCCT's interest in resveratrol derives from its inhibition of the proliferation of cancer cells. It may also protect against chemotherapy-induced cardiotoxicity.
While resveratrol has estrogen-mimicking activity, recent research has shown that once it's metabolized, the estrogen-like properties are removed.
Resveratrol interacts with a few prescription drugs; caution and medical supervision are advised.
Resveratrol is a polyphenol, a group of compounds thought to act as antioxidants in the body, reducing oxidative stress.
Although grape skin and seeds are rich in resveratrol, and red wine is a natural source, it is usually consumed as a dietary supplement. Other food sources of resveratrol include peanuts, pistachios, blueberries, cranberries, and even cocoa and dark chocolate.
Treating the Cancer
Working against cancer growth or spread, improving survival, or working with other treatments or therapies to improve their anticancer action
Clinical Evidence
Increased markers of cell death (apoptosis) in cancerous liver tissue in patients with colorectal cancer and hepatic metastases1
Reduced tumor cell proliferation by 5 percent in a small study of colorectal cancer patients2
Lab and Animal Evidence
Managing Side Effects and Promoting Wellness
Managing or relieving side effects or symptoms, reducing treatment toxicity, supporting quality of life or promoting general well-being
Lab and Animal Evidence
Reducing Risk
Reducing the risk of developing cancer or the risk of recurrence
Clinical Evidence
Resveratrol inhibited a major risk factor for colon cancer development in normal linings of the colon (colonic mucosa) but did not inhibit colon cancer in a small study of colon cancer patients.18
Reduced IGF-I and IGFBP-3 in 40 healthy volunteers is limited evidence toward a reduced risk of cancer from resveratrol supplementation.19
Lab and Animal Evidence
Resveratrol and grape seed extract suppressed colon tumor incidence in mice similar to sulindac, and without any gastrointestinal toxicity.20
Optimizing Your Terrain
Creating an environment within your body that does not support cancer development, growth or spread
Lab and Animal Evidence
Cautions
The "About Herbs" description of resveratrol cautions patients with hormone-sensitive cancers about using resveratrol supplements. However, while resveratrol exhibits estrogen-like properties, neither of its metabolites do, and so metabolized resveratrol from foods does not display estrogen-mimicking activity in the body.28 Some clinicians actually suggest using resveratrol supplements in some estrogen-influenced cancers, such as uterine.29
Resveratrol promoted tumor growth and proliferation in luminal B breast cancer subtype models3031 and perhaps in other subtypes32
Resveratrol is generally well tolerated, although high doses can cause gastrointestinal disturbance. Resveratrol should not be used in conjunction with a few prescription drugs, including antiplatelet drugs, cytochrome P450 substrates and carbamazepine. Patients using any of these medications should consult a medical professional before using resveratrol.
Access
Resveratrol supplements are widely available.
Dosing
BCCT does not recommend therapies or doses, but only provides information for patients and providers to consider as part of a complete treatment plan. Patients should discuss therapies with their physicians, as contraindications, interactions and side effects must be evaluated.
Levels of active ingredients of natural products can vary widely between and even within products. See Quality and Sources of Herbs, Supplements and Other Natural Products.
Dosage recommendations are available from these sources:
Integrative Programs, Protocols and Medical Systems
Programs and protocols

Alschuler & Gazella complementary approaches33
Bastyr University Integrative Oncology Research Center protocol for stage IV breast cancer34
Block program35

Remission-support diet
Anti-inflammatory terrain modifier
Combination circulatory support supplement
Progression pathway target modifier
Molecular target modifier
Remission maintenance program (detoxification)

Lemole, Mehta & McKee protocols36
Non-cancer Uses of Resveratrol
Resveratrol is used in preventing Alzheimer's disease, heart disease and cardiovascular disease. It may protect the liver in people with non-alcoholic fatty liver disease, and it has increased insulin sensitivity in diabetic patients. Resveratrol has been applied topically to reduce acne. BCCT has not reviewed the effectiveness of this therapy for non-cancer uses.
Note: BCCT has not conducted an independent review of research of resveratrol. This summary draws from the Memorial Sloan Kettering Cancer Center's About Herbs and other sources as noted.
More Information
Enter your comments or questions below.
Comments (0)
-- end quip comments -->