Statins
Also known by these names
HMG-CoA reductase inhibitors
Generic and brand names available in the US:

Atorvastatin (Lipitor)
Pitavastatin (Livalo)
Fluvastatin (Lescol, Lescol XL)
Lovastatin (Mevacor, Altoprev)
Simvastatin (Zocor)
Pravastatin (Pravachol)
Rosuvastatin (Crestor)
Key Points
Before using this therapy, consult your oncology team about interactions with other treatments and therapies. Also make sure this therapy is safe for use with any other medical conditions you may have.
Statins are a class of drugs approved by the FDA for several diseases and conditions.
Use of statins in cancer prevention or treatment is considered "off-label."
Most of the evidence of statin use in cancer is from lab and animal studies and observational studies in humans. There are very few human clinical trials of statin use in cancer.
Most researchers advise that more research is necessary to determine dosage, formulation, effectiveness and safety for use in cancer.
BCCT's interest in statins derives from laboratory and clinical anticancer effects including working against proliferation and angiogenesis, supporting apoptosis, and increasing cancer susceptibility to conventional treatment.
Certain statins show promise in cancer prevention and treatment.
Statins are approved for treating high cholesterol and are generally safe and usable long-term, although several cautions, potential side effects and interactions are noted.
Serious side effects include permanent muscle damage and impaired cognitive function.
Potential benefits in cancer must be weighed against the risks, and they should be discontinued promptly if serious side effects occur.
Use statins under the supervision of a medical doctor who is experienced in prescribing and monitoring statins, particularly in patients with cancer.
Some classes of statins may be more useful in cancer, or come with fewer serious side effects.
Some integrative oncologists who use statins off-label also prescribe supplements—such as coenzyme Q10—to reduce the risk of muscle damage.
Authors
Laura Pole, RN, MSN, OCNS, BCCT Senior Researcher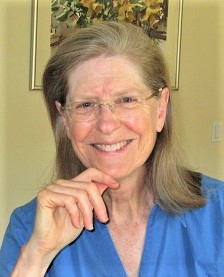 Nancy Hepp, MS, BCCT Project Manager

Last updated August 12, 2021.
Statins are a class of cholesterol-lowering drugs being used off-label for cancer treatment by some integrative oncologists. Off-label use is a drug's application for a disease or condition that has not yet received FDA approval. Every US state allows for drugs to be used off-label as long as there is enough evidence to support its use.
Statins are sub-classified as either more hydrophilic (tending to combine with or dissolve in water) or more lipophilic (tending to combine with or dissolve in lipids or fats).
Treating the Cancer
Working against cancer growth or spread, improving survival, or working with other treatments or therapies to improve their anticancer action
Clinical Evidence
General or Unspecified Cancers
Breast Cancer
Colorectal Cancer
Kidney Cancer
Leukemia
Liver Cancer
Lung Cancer
Lymphoma
Melanoma
Multiple Myeloma
Ovarian and Other Gynecologic Cancers
Pancreatic Cancer
Prostate Cancer
Sarcoma
Skin Cancer
Stomach (Gastric) Cancer
Uterine/Endometrial Cancer
Clinical Trials
Modes of Action
Many observational and preclinical studies point to anticancer characteristics of statins:
Inhibiting tumor growth
Promoting programmed cell death
Preventing the development of new blood vessels
Preventing metastasis
All these processes play an important role in cancer causation, leading to oncologists' interest in the role of statins in cancer prevention and treatment.87
Lab and Animal Evidence
Managing Side Effects and Promoting Wellness
Managing or relieving side effects or symptoms, reducing treatment toxicity, supporting quality of life or promoting general well-being
Clinical Evidence
Cardiovascular Effects
Other Side Effects
Lab and Animal Evidence
Reducing Risk
Reducing the risk of developing cancer or the risk of recurrence
Statins may be useful in reducing risk of several types of cancer. In most of the human observational studies, statins were already being used by patients to lower cholesterol and to prevent heart disease:109
Some analyses conclude that the data are most convincing for simvastatin, with use for several years (greater than three years or greater than five years depending on the study) and in modest doses (up to 40 mg simvastatin, for example). The effect may be greater when combined with aspirin or other nonsteroidal anti-inflammatory drugs.110
Other reviews found no convincing evidence of any impact of statin use on cancer incidence, neither decreasing nor increasing risk.111
Blood Cancers
Brain Cancer
Breast Cancer
Colorectal Cancer
Esophageal Cancer
Gynecologic Cancer (Endometrial and Ovarian)
Head and Neck Cancers
Kidney Cancer
Leukemia
Liver Cancer
Lung Cancer
Lymphoma
Melanoma
Myeloma
Pancreatic Cancer
Prostate Cancer
Skin Cancer (Non-Melanoma)
Stomach (Gastric) Cancer
Uterine Cancer
Preclinical Evidence:
Optimizing Your Terrain
Creating an environment within your body that does not support cancer development, growth or spread
Access
Statins oral form are available with a prescription at pharmacies. The dose and formulation varies by the specific statin prescribed. Some, such as lovastatin, are available in extended-release formulation.
Cautions
Some evidence indicates that statins may increase cancer risk in elderly patients, especially in association with hydrophilic statin use.158 A 2014 review concluded that "recent meta-analysis, however, showed no evidence of cancer increment in statin-treated elderly participants."159 Some evidence indicates they may induce resistance to chemotherapy.160
Grade 3 or higher nausea and anorexia were noted slightly more often in patients with metastatic colorectal cancer in the simvastatin arm compared with with the placebo arm during treatment with XELIRI/FOLFIRI.161 Gastrointestinal side effects were also noted with high-dose simvastatin for people with multiple myeloma.162
Common Side Effects/Adverse Events
Statins and Drug or Food Interactions
Contraindications
Dosing
BCCT does not recommend therapies or doses, but only provides information for patients and providers to consider as part of a complete treatment plan. Patients should discuss therapies with their physicians, as contraindications, interactions and side effects must be evaluated.
Dosing of statins in conventional use varies depending on the particular statin prescribed.
Integrative Programs, Protocols and Medical Systems
Commentary
Regarding concern for cognitive dysfunction with statin use, Gary Oberlender, MD, a geriatrician and consultant in geriatric care states: "Though the connection between statins and cognitive dysfunction has not been 'proven', that does not prove a lack of connection. The studies published have been too short and not well performed, in my view. However, there is abundant anecdotal evidence, including my own [clinical] experience, that strongly suggests that some, but certainly not all, people who take statins experience brain fog or other ill-defined cognitive symptoms. I think it has to do with too low LDL levels. In any event, I routinely recommend stopping statin drugs in persons experiencing cognitive symptoms, but only after a discussion with their primary care provider. I am not aware of evidence linking statin use with improved cognitive performance, though statins may reduce the risk of vascular dementia."184
Retired integrative oncologist and BCCT advisor Dwight McKee, MD: It's been known for a long time that statins can cause muscle inflammation, pain and weakness. In 2013 it was found that there is a subset of these side effects that are autoimmune mediated—that is, the person's immune system reacts against the same enzyme target as the statins.[185 This happens in about 2-3 per 100,000 statin users, so it's pretty rare. I think it probably should be added to the list, with that proviso that the incidence appears to be about 2-3 persons per 100,000 statin users.
I doubt there are any data, but the precautionary principle would certainly dictate that people with autoimmune disease avoid statins. When I was in practice, I used red yeast rice (RYR) that had adequate monokolin K content (which is identical to lovastatin. The pharmaceutical chemist who 'invented' lovastatin appears to have copied it from the yeast and knew of its long use in Chinese medicine for 'excessive blood thickness'.) Several clinical studies in Asia have shown similar results in cancer control with RYR as with pharmaceutical statins.
I've never seen any of the typical statin side effects from red yeast rice, and it's been shown to have similar anticancer effects as do statins. One problem however, is that in the US the FDA forbids RYR that contains monocolin K, since that's a known 'drug' (lovastatin). In the European Union, the regulation is the opposite—manufacturers can't make any health claims about red yeast rice UNLESS they have an adequate content of monocolin K.
The nutraceutical company that I formulate for (Life Plus International) has its major markets in Europe, where we sell a monocolin K rich RYR (took a while to find one with very low levels of citrinin, a mycotoxin that can develop during production--and high levels of citrinin often accompany low levels of monocolin K. Citrinin is nephrotoxic in animals, not tested in humans). I formulated it with 50 mg of Co-q-10 in each capsule. We can only sell it in the EU, however, where it's required to have minimum 10 mg monocolin K per capsule to make the allowed health claims for red yeast rice.
In the US, there are a number of the professional line supplement companies that have intact monocolin K, despite the FDA rule. Thorne Research and several of the other professional supplement lines (used primarily by health care professionals) make red yeast rice (RYR) without removing the monocolin K, which is required for the cholesterol lowering effect. Other companies such as Metagenics and Designs for Health also do. Since these supplements are not FDA-approved drugs they don't require a prescription. But the fact that doctors recommend these particular products seems to give them a bit more insulation from FDA than non-professional-line supplements. I would advise against buying RYR in a drug store or health food store, as FDA does not regulate for citrinin content. Consumer lab.com, a private company that analyzes and publishes their findings on many RYR products, found low levels of monocolin K, and substantial levels of the mycotoxin citirinin in many OTC brands of RYR.
I think it's always a good idea to take Co Q10 (or the reduced form, ubiquinol) with RYR, since inhibition of the enzyme HMG COA reductase (the target of statins, and also the target of the autoimmune response that can be triggered by taking statins), also prevents the body's ability to produce Co Q10.
Uses of Statins Off-Label for Cancer
What some researchers and clinicians are saying:
Integrative oncologist and BCCT advisor Keith Block, MD, wrote in his 2009 book: "A 2007 trial suggested that a statin may overcome drug resistance in multiple myeloma. So if a patient has multiple myeloma and is out of options, I would certainly consider as one option prescribing a statin for her alongside her drug protocol, in hopes of overcoming resistance and initiating a response."186
Raymond Chang, MD, FACP, medical director of the Meridian Medical Group, writes: "Based on the large volume of research, the benefits of statin use appear to outweigh the potential risks. Still, patients should discuss statin use with a healthcare professional and take the drug only as directed."187
Pon et al. in a 2015 review: "If statin use is warranted for another indication, prolonged use, especially with a potent statin, may potentially decrease the risk of advanced prostate cancer or mortality associated with prostate cancer."188
Henninger and Fritz: "Off-label use of statins or novel Rac1 inhibitors might represent a promising pharmacological approach to gain control over chronic cardiotoxicity by interfering with key mechanisms of anthracycline-induced cardiomyocyte cell death."189
Wang et al.: "Studies seem to suggest that statins may be protective and are not likely to be harmful in the setting of cancer, suggesting that cancer patients who already take statins should not have this medication discontinued."190
Non-cancer Uses of Statins
Statins are a class of drugs that lower the level of cholesterol in the blood by reducing the production of cholesterol by the liver. Statins block the enzyme in the liver that is responsible for making cholesterol. They are also used to prevent and treat atherosclerosis.191
Statins are one of the most commonly prescribed drugs in the US to reduce the risk of strokes, heart attacks and cholesterol levels. In addition to cancer, statins use is also being researched in these conditions:192
Autoimmune disorders
Cataracts
Dementia
Emphysema
Osteoporosis
Sepsis
Various cardiovascular conditions
BCCT has not reviewed the effectiveness of this therapy for non-cancer uses.
Integrative oncologist and BCCT advisor Dwight McKee, MD, among others, concludes that "because most of the statins have patents that are expired or near expiration, there is a lack of incentive on the part of drug companies to conduct large scale clinical trials using these agents against cancer, so it is not clear that we will gain much more useful clinical insight in the near future, but strong reasons to consider adding statins to most cancer preventative or treatment cocktails unless side-effects are an issue in an individual patient.
"Notwithstanding occasional contradictory reports of statins increasing the risk of cancer, given the safety (simvastatin is available as an OTC in the U.K.) and low cost of statins, plus the wide array of studies and accumulating data showing a protective effect of statins against cancer development and recurrence, statins should be seriously considered as part of a cocktailed approach for primary and secondary cancer prevention (especially for colon, breast, lung and prostate—where the data are strongest).
"Statins should also be seriously considered as a cornerstone ingredient to combine synergistically with other compounds such as gamma tocotrienols, cox-2 inhibitors, bisphosphonates etc for added effects in cancer treatment. Not all statins are the same however, and some (e.g. lipophilic statins such as simvastatin) may work better against certain cancers than others (e.g. hydrophilic statins such as pravastatin). Dosage may be important as well."193
More Information
Enter your comments or questions below.
Comments (0)
-- end quip comments -->