Vitamin D
Also known by these names
Calciferol
Vitamin D3 (cholecalciferol)
Vitamin D2 (ergocalciferol)
Calcitriol
Key Points
Before using this therapy, consult your oncology team about interactions with other treatments and therapies. Also make sure this therapy is safe for use with any other medical conditions you may have.
Vitamin D is made by our bodies when skin is exposed to sunlight and is also available in a few foods and in supplements.
BCCT's interest in vitamin D derives from benefit found in reducing risk of a small number of cancers, including breast and colorectal cancers, and cancer mortality.
Vitamin D deficiency is associated with some cancers, inflammation and several other health conditions.
Vitamin D is widely available in supplements and is generally considered safe at doses up to 4,000 IU/day.
Consider having your doctor check your vitamin D levels to determine if there is a deficiency and to prescribe a dosage if needed.
A few adverse effects and interactions with drugs are noted. Individuals with disorders of calcium metabolism, gastrointestinal disease, kidney disease, heart disease or liver disease should consult a physician before use.
Author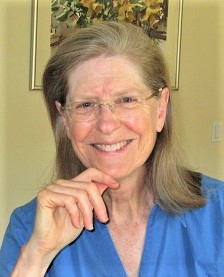 Nancy Hepp, MS, BCCT Project Manager

Reviewer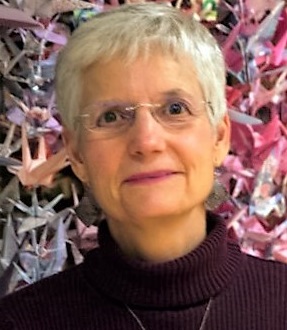 Laura Pole, RN, MSN, OCNS, BCCT Senior Researcher
Last updated August 28, 2021.
Vitamin D is fat-soluble vitamin created by the body when skin is exposed to ultraviolet rays in sunlight. It is also found naturally in a small number of foods:1
Treating the Cancer
Working against cancer growth or spread, improving survival, or working with other treatments or therapies to improve their anticancer action
Clinical Evidence
Vitamin D Serum Levels
Decreased mortality with higher levels of 25(OH)D (≥100 nmol/L compared to ≤37.5 nmol/L) in women in a summer/higher latitude group5
Breast cancer:

Lower mortality among people with breast cancer with high serum levels in a meta-analysis of observational studies6 and a large observational study7
Lower odds of receiving a pathologic complete response to breast cancer treatment with deficiency8 and greater breast cancer metastasis9

Colorectal cancer: 27–35% lower risk of mortality among people with colorectal cancer with higher levels of plasma 25(OH)D concentration (25-hydroxy vitamin D) in meta-analyses of observational studies10
Impaired progression-free survival and overall survival, and also higher risk of relapsed/refractory patients with Hodgkin lymphoma with vitamin-D deficiency11
Increased five-year relapse-free survival in patients with digestive tract cancers who had baseline serum 25(OH)D levels between 20 and 40 ng/mL12
Interaction with Other Treatments
Vitamin D Supplementation
Reduced cancer mortality in a meta-analyses of randomized controlled trials,17 but no improved survival among women with several types of cancer with vitamin D supplementation prior to diagnosis18
Potentiates the cell-killing (cytotoxic) effects of docetaxel, used to treat breast, lung, prostate, stomach, and head and neck cancers20
Breast cancer:

Improved survival with higher vitamin D intake and status21
Reduced markers of angiogenesis (formation of blood vessels to supply tumors) in premenopausal patients with breast cancer in small pilot study of cholecalciferol supplementation; however, the results varied for postmenopausal participants and whether lymphovascular invasion was present, with some situations showing an increase in markers of angiogenesis and metastasis with supplementation. The results of this study do not clearly indicate that vitamin D supplementation is beneficial. BCCT is monitoring this issue and will post any further research as it is published.22

Regression and improved metabolic status in cervical intraepithelial neoplasia grade 123
Improved survival and progression-free survival in patients with advanced or metastatic colorectal cancer with high-dose vitamin D3 supplementation compared to standard-dose vitamin D324
No improvement in five-year overall survival from vitamin D3 supplementation after surgery in patients with digestive tract cancers25
Lab and Animal Evidence
Vitamin D enhanced the effects of cryotherapy and radiation therapy.30
Managing Side Effects and Promoting Wellness
Managing or relieving side effects or symptoms, reducing treatment toxicity, supporting quality of life or promoting general well-being
Clinical Evidence
Serum Levels
Serum 25-hydroxyvitamin D concentrations of <35 nmol/L in male and <40 nmol/L in female patients was associated with increased severity of radiation-induced acute proctitis.31
Vitamin D Supplementation
Bone Symptoms
Improved bone health in patients with breast cancer when used with calcium32 and any women using aromatase inhibitors33
Use of high dose vitamin D2 maintained bone mineral density.34
Improved bone health in patients with prostate cancer when used with calcium.35 A 2012 review and analysis concluded that "at the doses commonly recommended, 500-1,000 mg calcium and 200-500 IU vitamin D per day, men undergoing androgen deprivation lose bone mineral density."36 A 2021 study supplementing 500 mg calcium and 400 IU vitamin D3 twice a day with men localized high risk prostate cancer receiving conventional and hypofractionated radiation therapy. This study found only modest loss of bone density (−3.2%, with no decline in bone mineral density category in 83% of patients) and concluded that "calcium and vitamin D supplementation alone may suffice for most localized prostate cancer patients on long-term androgen deprivation therapy."37
Pain
Reduced incidence and severity of joint pain resulting from breast cancer treatment with letrozole38 and other aromatase inhibitors,39 and also reduced disability from aromatase inhibitor-induced arthralgias.40 Use of high dose vitamin D2 reduced pain.41
Improved pain, muscle strength and quality of life in patients with advanced hormone-refractory prostate cancer42
Other Side Effects and Symptoms
Reduced toxicity and side effects associated with docetaxel, such as hand-foot syndrome, oral mucositis and nerve damage43
Better response to influenza vaccines in prostate cancer patients with higher serum levels44

Increased doses are needed with concomitant steroid uptake

45
Improved muscle weakness46
Women with mild to moderate depressive symptoms reported significantly better scores in all five measures of depression in a small randomized trial. An intervention combining a brisk 20-minute outdoor walk, increased light exposure throughout the day and a vitamin regimen had high adherence for eight weeks. The goal of the walk was to increase target heart rate of 60% of maximum, and the supplements included vitamins B1, B6, B2, B9, D, and selenium.47
Reducing Risk
Reducing the risk of developing cancer or the risk of recurrence
Clinical Evidence
Vitamin D Serum Levels
Genetic variants may influence the impact of vitamin D status on disease-free survival.48
Deficiency of both vitamin D and calcium is associated with higher risk of breast cancer.49 Deficiency may be associated with earlier menarche (onset of menstruation), which is a known risk factor for breast cancer,50 although no association was found in a small, uncontrolled study in France.51
Results are conflicting regarding pancreatic cancer, with reviews showing both increased and decreased risk of pancreatic cancer from higher vitamin D levels.55
Prostate cancer (conflicting findings56

Increased risk of prostate cancer with higher levels in a large study57
Decreased risk of prostate cancer mortality with higher prediagnostic levels58
Increased risk of aggressive prostate cancer or high-grade disease with very high levels of plasma vitamin D (above 70 or 80 nmol/l, depending on the study),59
Vitamin D Supplementation
It's not clear that supplements or dietary intake reverse the increased risk from deficiency, but two large analyses provide evidence of benefit. Vitamin D supplementation is often studied with concurrent calcium supplementation.
Reduced incidence of advanced (metastatic or fatal) cancer in a large cohort with supplementation with vitamin D3, with strongest risk reduction in individuals with normal weight. No reduction was seen among overweight or obese individuals in this 2020 analysis.60
No reduced risk of cancer in meta-analyses of randomized controlled trials61
Breast cancer:

A review found an association of intake of dairy products, calcium and vitamin D and breast cancer risk only in premenopausal women,62 consistent with a separate study finding that healthy postmenopausal older women with a mean baseline serum 25-hydroxyvitamin D level taking vitamin D3 and calcium supplements did not show a significantly lower risk of all-type cancer at four years.63
A study showed reduced in situ breast cancer incidence in postmenopausal women taking calcium and vitamin D supplements.64
A study found that vitamin D supplements decreased risk of recurrence with ER positive, but not ER negative breast tumors.65

Colorectal cancer:

Lower risk of incidence and recurrence of colorectal adenomas with vitamin D intake; combined calcium and vitamin D supplementation reduced risk of colorectal cancer recurrence,66 but no conclusive evidence that use of supplements alone reduces risk.67
Benefit only in women not undergoing estrogen therapy68
Lower risk of colorectal cancer with increased intake of vitamin D, both through diet and with supplements69

Calcium and vitamin D supplementation reduced risk of melanoma in women with history of nonmelanoma skin cancer70
Prostate cancer:


No effect of vitamin D supplementation was found on free or total PSA in an unselected population of healthy men of African-American descent without a cancer diagnosis71
Calcium and vitamin D supplements decreased risk of aggressive prostate cancer in men of African-American descent and individuals with a low body mass index (BMI) compared to men of European-American descent or those with higher BMIs.72
Supplementation in men with adequate vitamin D serum levels is not advised.73
Lab and Animal Evidence
Optimizing Your Terrain
Reduced tumor tissue inflammation77
Cautions
Vitamin D is generally considered safe at moderate levels. A few rare adverse reactions and drug interactions are noted on the About Herbs website.
What's the Right Amount of Vitamin D?
The Vitamin D Council website provides information about vitamin D testing and a table to assist in interpreting the results.
Higher levels can lead to calcinosis (the deposit of calcium salts in tissues such as the kidneys, heart or lungs) and hypercalcemia.78 In men, cancer mortality rose with higher levels (at or above 100 nmol.79 Increased levels may also significantly increase risk of aggressive prostate cancer.80 High vitamin D blood levels (greater than or equal to 100 nmol/L) are associated with increased risk of pancreatic cancer,81 even though a deficiency is also associated with advanced pancreatic cancer.82
Individuals with disorders of calcium metabolism, gastrointestinal disease, kidney disease, heart disease or liver disease should consult a physician before using vitamin D supplements.
A 2012 review and analysis concluded that "at the doses commonly recommended, 500-1,000 mg calcium and 200-500 IU vitamin D per day, men undergoing androgen deprivation lose bone mineral density."83 The authors note that "high levels of dietary calcium and calcium supplement use are associated with higher risks for cardiovascular disease and advanced prostate cancer", and so higher supplementation cannot currently be recommended for men in treatment for prostate cancer.
Access
Vitamin D supplements are widely available in two forms: D2 and D3. The Vitamin D Council website recommends taking vitamin D3 (cholecalciferol) rather than vitamin D2.84
Dosing
Can You Wash Vitamin D from Your Skin?
A claim has circulated widely that vitamin D produced in your skin is subject to removal if you wash with soap after sun exposure.
Experts say this is not likely:
"After exposure to sunlight vitamin D3 remains in the skin even when the skin is washed with soap and water immediately after the exposure to sunlight."85
Dr. James Spurgeon discusses how vitamin D is produced in your skin and not able to be washed off after sun exposure.
BCCT does not recommend therapies or doses, but only provides information for patients and providers to consider as part of a complete treatment plan. Patients should discuss therapies with their physicians, as contraindications, interactions and side effects must be evaluated. Levels of active ingredients of natural products can vary widely between and even within products. See Quality and Sources of Herbs, Supplements and Other Natural Products.
The National Academies Health and Medicine Division (formerly the Institute of Medicine) recommends a Daily Dietary Allowance of vitamin D at 600 IU/day (increasing to 800 IU/day at age 71) with the Upper Level Intake at 4,000 IU/day starting at age nine for healthy individuals.86
Dosage recommendations with cancer are available from these sources:
Integrative Programs, Protocols and Medical Systems
Programs and protocols

Alschuler & Gazella complementary approaches87
Non-cancer Uses of Vitamin D
BCCT has not reviewed the effectiveness of this therapy for non-cancer uses.
To improve bone mineral density and prevent fractures in the elderly and postmenopausal women.
In preventing cardiovascular disease
To reduce relapse risk in patients with Crohn's disease
To reduce weight gain in postmenopausal women (with calcium)
To reduce fatigue in vitamin D-deficient individuals
In reversing insulin resistance94
A deficiency of vitamin D has been associated with these conditions:
Increased risk for development of multiple sclerosis in women
Greater risk of mortality
During pregnancy, altered neurocognitive development of newborns
Rickets or other bone disorders, and may be a risk factor for extraskeletal diseases
Autoimmune disorders
Cystic fibrosis
Kidney disease
Some speculate that vitamin D deficiency is a result of ill health rather than a cause.95
Note: BCCT has not conducted an independent review of research of Vitamin D. This information draws from the About Herbs website, the National Cancer Institute: Prostate Cancer, Nutrition, and Dietary Supplements (PDQ®)–Health Professional Version, and other sources as noted.
More Information
Memorial Sloan Kettering Cancer Center. About Herbs: Vitamin D
National Cancer Institute: Prostate Cancer, Nutrition, and Dietary Supplements (PDQ®)–Health Professional Version
American Institute for Cancer Research (refine the search for a specific type of cancer)
National Institutes of Health Office of Dietary Supplements: Vitamin D Fact Sheet for Health Professionals
Vitamin D Council: About Vitamin D
TRC Natural Medicines database (subscription required): in-depth information, ratings of effectiveness and safety and evaluation of specific vitamin D products
Consumer Labs: Product Review (subscription required): Vitamin D Supplements Review (Including Calcium, Vitamin K, Magnesium)
Ottawa Integrative Cancer Centre Evidence-Based Monographs:

Moss Reports (purchase required): Select from the list of cancers down the left side of the page for a report describing uses of conventional, complementary, alternative and integrative therapies related to that cancer. Ralph Moss is among the most knowledgeable and balanced researchers of integrative cancer therapies. The cost of his Moss Reports is not negligible, but many patients find them of considerable value. Moss is also available for consultations.
Gurdev Parmar and Tina Kaczor: Textbook of Naturopathic Oncology
Dawn Lemanne and Victoria Maizes: Advising Women Undergoing Treatment for Breast Cancer
BCCT, KNOW Oncology and Ottawa Integrative Cancer Centre: Patient Education Brochures
Dr. Deirdre Orceyre: Naturopathic and Integrative Cancer Care
Keith Block and others: A Broad-Spectrum Integrative Design for Cancer Prevention and Therapy
Dwight McKee, MD, editor: Clinical Pearls
The New School at Commonweal: Dwight McKee, MD: 40 Years Practicing Integrative Cancer Medicine, Part 2
National Cancer Institute at the National Institutes of Health: PDQ® Cancer Information Summaries
Raymond Chang, MD: Beyond the Magic Bullet: The Anti-Cancer Cocktail
Donald I. Abrams, MD, and Andrew T. Weil, MD: Integrative Oncology, 2nd Edition
Neil McKinney, BSc, ND: Naturopathic Oncology, 3rd Edition
Lise Alschuler, ND, FABNO, and Karolyn Gazella: The Definitive Guide to Cancer, 3rd Edition
Keith I. Block, MD: Life over Cancer: The Block Center Program for Integrative Cancer Treatment
National Cancer Institute: Complementary and Alternative Medicine for Health Professionals
National Cancer Institute: Office of Cancer Complementary and Alternative Medicine
Lone Star Medical Group: Natural Alternative Treatments
Enter your comments or questions below.
Comments (0)
-- end quip comments -->