Zyflamend
Author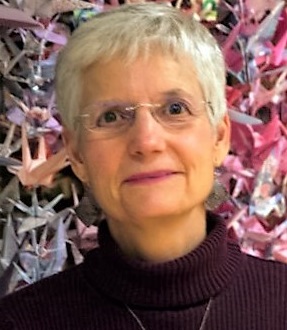 Laura Pole, RN, MSN, OCNS, BCCT Senior Researcher
Reviewer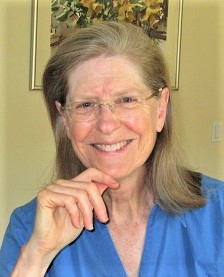 Nancy Hepp, MS, BCCT Project Manager

Last updated November 20, 2020.
Key Points
Before using this therapy, consult your oncology team about interactions with other treatments and therapies. Also make sure this therapy is safe for use with any other medical conditions you may have.
Zyflamend is a multicomponent supplement blend taken for inflammation support, for pain and soreness, and for joint function and flexibility.
BCCT is interested in Zyflamend's uses in reducing the risk of or to treat prostate cancer, its symptoms or side effects of disease treatment.
Evidence from lab and animal studies indicate it reduces inflammation and levels of enzymes that produce estrogen. It can also cause cell death.
It may enhance the cell-killing effects of certain chemotherapy drugs.
It generally has mild side effects, including heartburn, but some individuals may be hypersensitive to one or more of the components.
Zyflamend should not be used by pregnant or lactating women or in newborn infants.
There are no randomized controlled human clinical trials on the efficacy of Zyflamend to treat cancer.
Zyflamend is a supplement blend of 10 herbs taken orally for several purposes:
Inflammation support
Soothing aches, pain and soreness
Supporting joint function and flexibility
Components of Zyflamend
Zyflamend is a supercritical extraction of herbs using carbon dioxide and cosolvents, which is suspended in olive oil:1
Treating the Cancer
Working against cancer growth or spread, improving survival, or working with other treatments or therapies to improve their anticancer action
Cinical Evidence
No definitive clinical trials of Zyflamend have been published, but a few small trials show benefits:
Lab and Animal Evidence
Reducing Risk
Clinical Evidence
A 2017 review of the impact of several dietary choices and Zyflamend found that Zyflamend showed promise in reducing prostate cancer risk.11
Optimizing Your Terrain
Zyflamend shows anti-inflammatory properties in prostate cancer.12
Reduced levels of enzymes that produce estrogen13
Access
Zyflamend is readily available online and in some stores and pharmacies that sell nutritional supplements. No prescription is required.
New Chapter, the manufacturer of Zyflamend, makes three formulations:
The clinical trial related to prostate cancer used the Zyflamend Whole Body formulation.
Cautions
A few potential minor side effects have been noted, but Zyflamend is generally well-tolerated. The manufacturers recommend taking Zyflamend with food to reduce the risk of heartburn.
People can be hypersensitive to any of the herbs in Zyflamend.
One or more of its herbal constituents may interact with other prescription drugs or other herbs. Check with your pharmacist for herb-drug interactions. Also, before using Zyflamend, consult with your physician. If you are already taking Zyflamend, notify your physician.
European barberry, a component of Zyflamend, should not be used by pregnant or lactating women or in newborn infants, as it can cause kernicterus; several fatalities have been associated with use in these populations.14
Dosing
BCCT does not recommend therapies or doses, but only provides information for patients and providers to consider as part of a complete treatment plan. Patients should discuss therapies with their physicians, as contraindications, interactions and side effects must be evaluated. Levels of active ingredients of natural products can vary widely between and even within products. See Quality and Sources of Herbs, Supplements and Other Natural Products.
See these sources for details about dosing and use:
Integrative Programs, Protocols and Medical Systems
Zyflamend is not yet listed in any of the programs, protocols or systems that BCCT references, although several of its constituent ingredients are used in programs and protocols.
Non-cancer Uses of Zyflamend
BCCT has not reviewed the effectiveness of this therapy for non-cancer uses.
Inflammation
Pain and soreness
Anti-aging
Note: BCCT has not conducted an independent review of research of Zyflamend. This summary draws from the National Cancer Institute website, Memorial Sloan Kettering Cancer Center About Herbs and other sources as noted.
More Information
Enter your comments or questions below.
Comments (0)
-- end quip comments -->