Pomi-T
Authors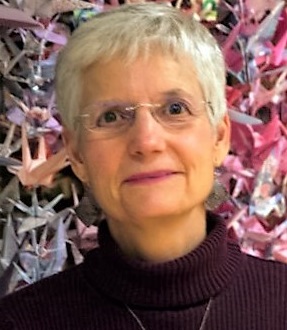 Laura Pole, RN, MSN, OCNS, BCCT Senior Researcher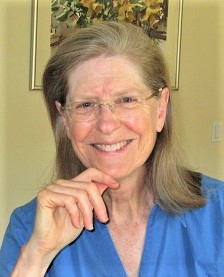 Nancy Hepp, MS, BCCT Project Manager

Last updated November 20, 2020.
Key Points
Before using this therapy, consult your oncology team about interactions with other treatments and therapies. Also make sure this therapy is safe for use with any other medical conditions you may have.
Pomi-T is a food supplement capsule containing green tea, pomegranate seed extract, broccoli extract and turmeric.
Pomi-T interests BCCT because of the impressive results of a trial evaluating its use in men with prostate cancer undergoing active surveillance or watchful waiting.
It is listed and described in the NCI's PDQ Prostate Cancer, Nutrition, and Dietary Supplements as one of the multicomponent complementary therapies used in preventing and treating prostate cancers.
Although initial research is promising, no clinical evidence yet shows that Pomi-T has any impact on cancer outcomes.
Pomi-T in clinical trial was well tolerated, although some people may be hypersensitive to one or more components in Pomi-T. Some of the components can potentially interact with prescription drugs. Consult with your pharmacist for interactions, and discuss using Pomi-T with your doctor.
Pomi-T® is a food supplement capsule containing green tea, pomegranate seed extract, broccoli extract and turmeric. The individual components in Pomi-T are each rich in polyphenols, natural plant-based phytochemicals that are associated with lowering risk for a number of chronic illnesses and are known for anticancer effects.
Treating the Cancer
Working against cancer growth or spread, improving survival, or working with other treatments or therapies to improve their anticancer action
Clinical Evidence
Pomi-T was tested in a small study of men with early-stage prostate cancer in active surveillance or watchful waiting. Because rising prostate-specific antigen (PSA) levels are a marker of potential cancer activity, the researchers tracked these levels. After six months, the Pomi-T treatment group's PSA rose by 14.7 percent, but the levels in the group not receiving Pomi-T rose by 78.5 percent.1 The researchers concluded that taking Pomi-T had a significant short-term favorable effect on PSA levels, slowing the rise dramatically..2
Components of Pomi-T
The individual ingredients in Pomi-T are all considered to be rich in polyphenols, natural plant-based phytochemicals that are associated with lowering risk for a number of chronic illnesses as well as having anticancer effects, as described in the study of Pomi-T:3
Although one small clinical study showed significant effects of Pomi-T on PSA levels, it was of short duration (six months), and no impact on cancer incidence, quality of life or mortality was established.4 Pomi-T shows promise, but as yet no clinical evidence of impact on cancer is available..5
Lab and Animal Evidence
Optimizing Your Terrain
Lab and Animal Evidence
Access
Pomi-T is a food supplement and doesn't require a prescription. It is generally available at retail pharmacies, supplement stores and online.
Cautions
Because Pomi-T doesn't contain the sugar in pomegranate juice, use is generally appropriate for patients with diabetes.
Safety of Pomi-T in pregnancy hasn't been established. Safety recommendations for green tea, pomegranate seed extract, broccoli extract and turmeric should be followed.
Side Effects/Adverse Events
Pomi-T was well tolerated in the study, although a few side effects were noted compared to a control:
More flatulence and loose bowels
Mild indigestion, which disappeared if Pomi-T was taken with food
Drug Interactions
Pomegranate has the potential to interact with some drugs, such as warfarin, anti-hypertensives or anti-convulsants. For more information on potential drug interactions see Pomi-T website FAQ's: Does Pomi-T interact with other drugs?
Dosing
BCCT does not recommend therapies or doses, but only provides information for patients and providers to consider as part of a complete treatment plan. Patients should discuss therapies with their physicians, as contraindications, interactions and side effects must be evaluated. Levels of active ingredients of natural products can vary widely between and even within products. See Quality and Sources of Herbs, Supplements and Other Natural Products.
The Pomi-T official website contains a number of tips on dosing as well as improving the absorption and bioavailability of Pomi-T. The UK site also describes an i-Phone app created to help patients calculate their PSA doubling time between two time points. See the Pomi-T FAQ's page (Q. How can I accurately follow my PSA doubling time?).
Integrative Programs, Protocols and Medical Systems
Pomi-T is not yet listed in any of the protocols or systems that BCCT references, although several of its constituent ingredients are used in protocols.
Commentary
From BCCT staff, January 4, 2018: In a 2013 post, integrative oncologist Dr. Brian Lawenda cautions, "POMI-T is NOT A TREATMENT FOR PROSTATE CANCER. Make sure you have first discussed this with your cancer care team before taking POMI-T as the individual ingredients have the potential to interact with other therapies you may be receiving."6 Thus, although Pomi-T has been shown to reduce PSA in early stage prostate cancer, no evidence to date indicates it could stand alone as a treatment for prostate cancer.
Non-cancer Uses of Pomi-T
Because all four Pomi-T ingredients have anti-inflammatory properties, a trial is planned to evaluate the effect of Pomi-T on arthritis.7
BCCT has not reviewed the effectiveness of this therapy for non-cancer uses.
Note: BCCT has not conducted an independent review of research of Pomi-T. We have drawn from the following sources to create this summary:
More Information
Enter your comments or questions below.
Comments (2)
This is from the POMI-T website FAQ (https://www.pomi-t.com/faq/) "Even if all the ingredients are fully certified by our suppliers, we (on our own initiative) re-analyse all batches in order to ensure that commonly-used pesticides, heavy metals and aflatoxins are absent or significantly below the permitted levels." This is not the same as certified organic.

Are the 4 polyphenols in POMI-T derived from organic sources?
-- end quip comments -->